Kerala: Female doctor claims her senior forcibly kissed her; Health Minister intervenes
The incident happened in 2019 when a woman doctor was forcibly kissed by her senior doctor at Ernakulam General Hospital. She shared her ordeal in a Facebook post.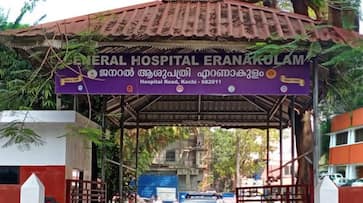 Kochi: A woman doctor who is currently living abroad has made a complaint against a former senior doctor at the Ernakulam Government General Hospital who made an attempt to molest her while she was there for her house surgency. The director of the health department and the superintendent of the Ernakulam Government General Hospital have both received her complaint about the accused doctor, the previous head of the general medicine department. 
Also read: Kerala likely to receive rainfall till September 5; Yellow alert in two districts
The incident took place in February 2019. She claimed that while she was in Dr. Manoj's consulting room to submit a complaint against another senior specialist, he touched her and attempted to kiss her forcibly. The woman opened up about the ordeal in a Facebook post. The woman also alleged that even though a complaint was made to the hospital superintendent that day, no action was taken. 
She said that she had informed her colleagues of the senior doctor's inappropriate behaviours. She defended her decision to wait four years after the incident to file the complaint, claiming that she was worried that doing so could have jeopardised her career.
Currently, the accused doctor works in another hospital in Ernakulam.
Health Minister Veena George has directed an inquiry into the allegation of the woman doctor and instructed the Director of the Health Department to conduct an investigation into the incident. The Minister has asked the director of the health department to report the incident to the police. She also suggested conducting an investigation to find out other details including whether the complaint was concealed. The vigilance wing of the health department will investigate the matter. 
Also read: Kerala: Revised Paliyekkara toll plaza fee to come into effect from today; Check revised rates HERE
Last Updated Sep 1, 2023, 1:24 PM IST