Karnataka: Coffee businessman from Coorg succumbs to severe air pollution in Delhi
Karnataka coffee businessman, Narendra Hebbar, succumbs to severe Delhi air pollution after falling ill at a coffee conference. His demise highlights the pressing issue of hazardous air quality in Delhi, emphasizing the need for immediate attention and efforts towards mitigation.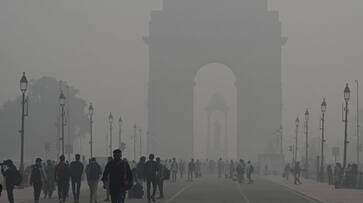 Narendra Hebbar, a 56-year-old coffee businessman hailing from Karnataka's Kodagu district, met an untimely demise due to the hazardous air conditions in Delhi. Originally from Guhya village in Siddapur, Narendra, who managed a coffee business in Kushalanagar, tragically passed away after falling ill during his visit to the capital.
He had travelled to Delhi to attend a four-day coffee conference where he fell ill, reportedly due to the severe air pollution prevailing in the city. Seeking initial medical aid in Delhi, he returned to Bengaluru the next day. Despite treatment in Bengaluru, his health continued to deteriorate, and he passed away early on Friday morning.

Delhi pollution: No odd-even rule in national capital as air quality improves
Narendra had been a coffee entrepreneur in Kushalanagar for twenty years and expanded his involvement in the café coffee business in the nearby village of Koppa in recent years. He is survived by his wife, a son, and a daughter, with the funeral taking place in Bengaluru.

'God heard prayers, not govt': Supreme Court talks tough on Delhi air pollution after rain
The tragic incident spotlights the health risks posed by severe air pollution, a concern that has plagued Delhi for the past ten days. The national capital, notorious for its oppressive air quality, witnessed a slight improvement following overnight rain on Thursday.
The unfortunate demise of Narendra Hebbar brings to light the pressing issue of air quality and its grave consequences on individuals, urging attention and efforts towards addressing and mitigating the hazardous pollution levels in Delhi and other affected regions.
Last Updated Nov 11, 2023, 11:57 AM IST