Karnataka: Bengaluru Police apprehend accused in govt officer Pratima murder case
Bengaluru police arrest Kiran, a former driver, as the prime suspect in the murder of Pratima, a Mines and Geology Department officer. The motive appears to be a professional dispute after Pratima terminated Kiran's employment. Kiran has confessed to the murder. Pratima was known for her dedication and had a harmonious family life in Tuduki village.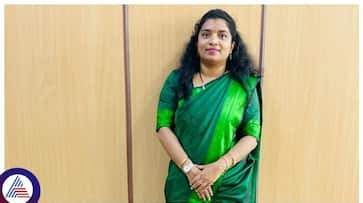 The Bengaluru police have made a significant breakthrough in the tragic case of the murder of Pratima, an officer with the Mines and Geology Department. They have arrested the suspected murderer after questioning three individuals. The prime suspect is Kiran, a former driver who used to work for Pratima.
The motive behind this brutal murder can be traced back to an escalating dispute between Pratima and Kiran. About a week before the tragic incident, Pratima decided to terminate Kiran's employment, which apparently ignited his anger. Subsequently, Kiran entered Pratima's home and committed the horrifying act before fleeing the scene. The police are preparing to present Kiran in court for legal proceedings.

Temporary delay in Bengaluru metro: Purple Line to commence two hours late on November 5; read details here
Kiran, the accused in this case, has reportedly admitted to the murder and disclosed that his anger and frustration stemmed from losing his job. The identity of the victim has not been disclosed, and details about their professional relationship are yet to be revealed.
There had been speculation about the motives behind Pratima's murder, with some suggesting family issues, while others suspected a connection to illegal stone mining activities. The revelation of Kiran's involvement has shed light on the actual reason for the crime, which appears to be a professional dispute with the victim. Pratima was known and respected for being a dedicated and upright officer in the Mines and Geology Department.

Karnataka: Cobra bites young man 12 days after teasing, reinforcing serpent's revenge myth; check details

Pratima, who lived in Tuduki village in Tirthahalli, had a life closely tied to her work and family. She and her husband, Satyanarayan, had a harmonious married life and recently celebrated their 18th wedding anniversary. Pratima has been working in the Mines and Geology Department in Bengaluru for the past eight years.
The couple has a 15-year-old son, who is studying SSLC. Pratima's family had recently moved into a new home in Tuduki.
Last Updated Nov 6, 2023, 10:27 AM IST