Why are we debating? India needs a Uniform Civil Code now!
The law must treat all citizens as equal, despite their relgion.
Religious practices that discriminate cannot be allowed to flourish.
Nearly 70 years since 1947, discrimination cannot be in the law books.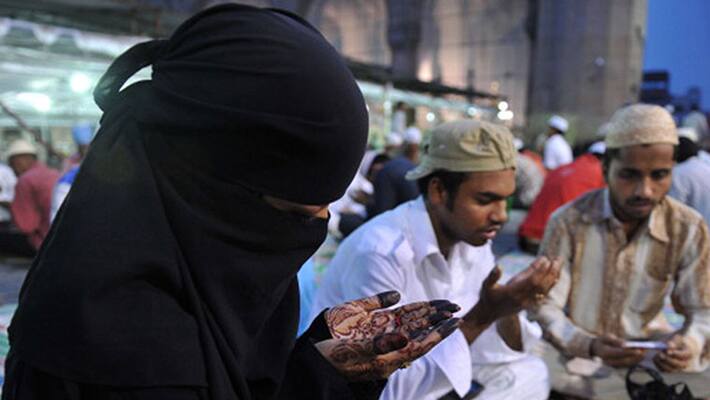 Considering that most of us are part of the 'demographic dividend' that the Prime Minister likes to speak about so much, it is a reality than a good number of us shall live to celebrate India's 100th Independence Day. 

Perhaps, at that time, many of us will wonder why we allowed laws to flourish which openly discriminate against a gender or provide the legal basis for abuse without oversight. 

The Constitution, written under all of its compulsions back in 1947 and containing several discriminatory laws of various religions, still requires that we as a nation work towards equality for all. 

It is this spirit that has led us to issue legislation that banned discrimination against women, lower or backwards castes, Tribals or minority religions. Though currently controversial and perhaps outdated, even the reservation laws were crafted to provide equity to those who lacked it. 

The last gasp of discrimination that remains, legally, are India's religious laws. And the time has come to honestly say - why are we debating this? India needs a Uniform Civil Code now. 

What is Uniform Civil Code (UCC)?

The Constitution has provided equal rights to all citizens. But aspects like marriage, divorce, the upbringing of children, ancestral property distribution and adoption are dealt with by separate laws, as stipulated by respective religions in the country. 

These religion-based personal laws came into existence via Article 25 and 26 of the Indian Constitution. Their aim is to give a legal basis for religious customs and traditions, and sometimes to circumvent other laws in the Constitution. 

Naturally, in some instances like the 'Triple Talak', these religious laws contravene fundamental rights bestowed on citizens by the Constitution. To address these discrepancies, the idea of a 'Uniform Civil Code', applicable to all citizens irrespective of religion or caste, is gaining ground. 

This code, which will require large amendments to the Constitution, will fundamentally treat all citizens alike. What is illegal (or legal) for now, shall be for all. 

The Supreme Court has also put forward the view that laws that suppress fundamental rights should be altered. 

Going by the directions of SC, the Union government had directed the Law Commission to give a report after making an in-depth study on the issue. The Law Commission has sought the opinion of the public on this regard as well, via an open questionnaire. 
The survey's 16 questions seek opinions on Article 44 of the Constitution which says "State has complete powers to bring in Uniform Civil Code to ensure Integrity and Equality – the prime essence of Democratic System". Issues up for debate include Triple Talak, Christian Divorce Regulations, Property Rights of a Hindu Women, Protection of Wedded Inter-caste Couples, among other matters.
The questionnaire has been strongly opposed by Muslim Personal Law Board of India, some political parties and many minority outfits and organisations across the country. They claim that through the UCC, the Centre wants to impose restrictions on those belonging to religious minorities.

Also, the proposed UCC has become fodder for heated debate across the country against the backdrop of the impending Assembly elections in Uttar Pradesh. The timing of this proposed Uniform Civil Code is being viewed in many dimensions by political parties and religious outfits. 

While the timing maybe suspect, the need to treat all Indians as one is something that should not be up for debate, though the sight of old men arguing for a legal dispensation to discriminate against women in a tragically common moment on Indian television.  

Ultimately, years from now, such laws will be phased out one way or the other as ancient discriminations are set aside for enlightened equality, at least in our legal books, if not in our society. 

But the time is right to take the first step.
Last Updated Mar 31, 2018, 6:42 PM IST