In this state students pass their board examinations without even sitting for it
Another Ruby Rai like episode came to light in Madhya Pradesh
Results of over 1000 students were withdrawn over suspicions of non attendance
The inquiry was conducted by the National Institute of Open Schooling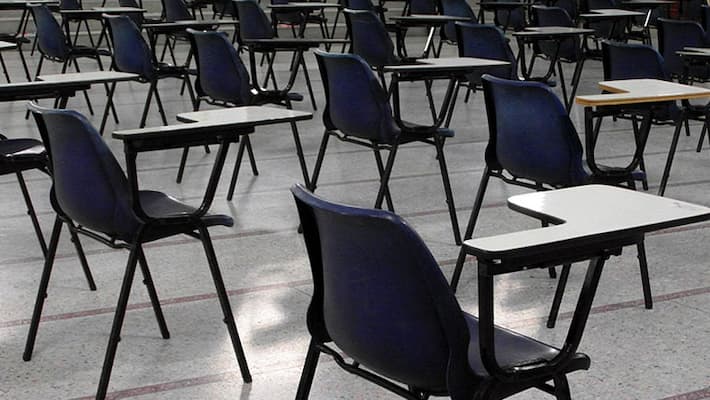 In Bihar students like Ruby Rai and Ganesh Kumar were ridiculed for not knowing the subject they topped in the exams. In Madhya Pradesh, for students life is even easier. Even if they don't sit for the exams, they get passing marks and promotions to the next level as well.
It was recently unearthed during an inquiry conducted by the National Institute of Open  Schooling (NIOS) under the aegis of the HRD ministry.
Many students in Madhya Pradesh have reportedly cleared their boards, X and XII main exams without having even sat for the paper. The NIOS has called for an investigation into three centres namely - Ratlam, Umaria and Sehore, reports the Indian Express.
The board has, as a result withdrawn the results of over 1,000 students on suspicion of having skipped the examination.
Arvind Kejriwal, in a press conference that was held in Bhopal had alleged that around 1,200 candidates from the state were absent on the day of the exam but have been declared "passed".
The party leaders, have shared attendance details of students in these three centres.
Clearly, each state has its own modus operandi and scams in the education system. Each one better than the other.  But what is at stake in these underhand dealings is the lives and future of thousands of students. Passing the boards does have a huge impact on a student's live. A negative mark may see them hunting for a school to take admission in for further studies and or begging colleges to take them in. Needless to say dishonesty is what is taught to students instead of making honest citizens out of them.
In this case also the claws will come out, governments will be blamed, heads will roll, affected students may commit suicide but will there be any concrete steps taken to prevent this from happening in the first place? Sadly – no.
Last Updated Mar 31, 2018, 7:03 PM IST