Even Rajiv Gandhi wanted Ram Temple but August 5 not auspicious date for Bhoomi Pujan: Digvijaya Singh
Congress leader Digvijaya Singh feels August 5 is not an auspicious date for the Ram Temple Bhoomi Pujan (groundbreaking ceremony) in Ayodhya. Also, he said even late Rajiv Gandhi wanted Ram Mandir to be built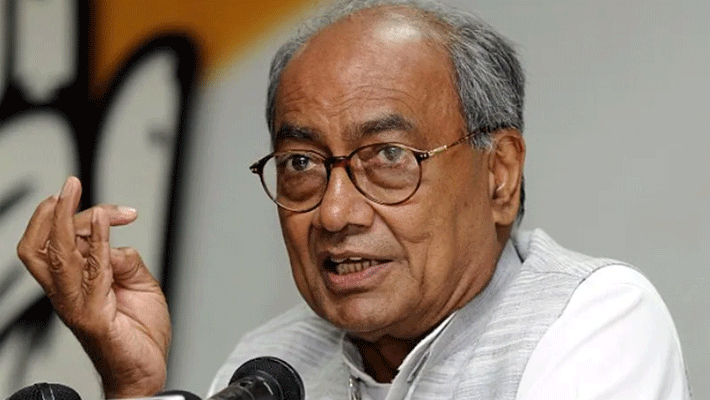 New Delhi: Congress leader and former chief minister of Madhya Pradesh Digvijaya Singh has again raised questions on the Ram Temple's foundation ceremony and Bhoomi Poojan (groundbreaking ceremony) in Ayodhya. He said that even the late former Prime Minister Rajiv Gandhi wanted the Ram Temple to be built on the Ram Janmabhoomi.
"Lord Ram is the central figure of our faith but August 5 (the date finalised for Bhoomi Poojan) is not an auspicious date. If an auspicious date has to be considered then in this country more than 90% of Hindus will be those who believe in religious science like 'Muhurta', 'Graha Dasha', Astrology, 'Chaughadia' etc. I am neutral on the fact that August 5 is not the date for laying foundation stone, it is directly playing with religious sentiments and beliefs," Digvijaya said.
Two days ago, Digvijaya had also commented on the news of the head priest of the Ram Temple along with 14 others being tested positive for the coronavirus (COVID-19).
He had asked if the 'Muhurta' was right or wrong. He also asked "Now tell Shankaracharya Swaroopanand Saraswati is right or wrong? Earlier, Swaroopanand had raised questions on August 5 being the date of "Muhurta". Digvijaya had raised the issue then too. Digvijaya also wished for the speedy recovery of former Congress minister PC Sharma who has tested positive for the deadly virus.
Last Updated Aug 1, 2020, 4:08 PM IST