Coronavirus: CBSE cancels pending Class 10, 12 board exams
CBSE Board informed Supreme Court that Class 10 exams have been cancelled while Class 12 students will have an option. ICSE has told the top court that it would follow CBSE's footsteps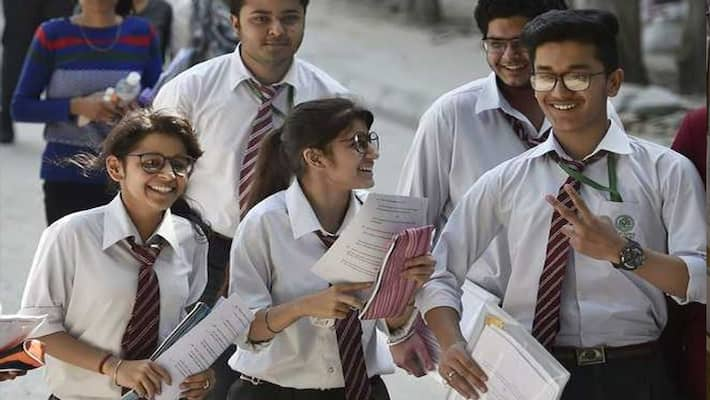 New Delhi: The Central Board of Secondary Education (CBSE Board) has cancelled pending Class 10, Class 12 Board Exam 2020, the board informed the Supreme Court on Thursday (June 25). The rescheduled exams were to take place from July 1-15.
In its reply to the Supreme Court, CBSE has shared its decision to cancel the pending Class 10 board examinations. The Supreme Court bench led by Justice AM Khanwilkar heard the plea seeking cancellation of remaining CBSE exams due to COVID-19.
Solicitor General Tushar Mehta Informed the Supreme Court that taking into account the feedback from state governments, CBSE Board has decided to cancel the pending exams which were scheduled to be held from 1st July 2020.
"We took this decision due to logistic issues. Many schools are quarantine centres. Parents are also worried. Thus, the mental equilibrium stands affected," said Solicitor General Tushar Mehta.
The Class 10 exams are cancelled and results for both 10th and 12th would be declared by July 15 based on internal exams. CBSE Class 12 students would have the option to appear for the exams at a later date.
Lakhs of students, who had appeared for the CBSE Board Exam 2020 were waiting for the CBSE Board's word on the pending CBSE Board exams. Due to the outbreak of coronavirus and the nationwide lockdown, the CBSE had to put on hold exams of some subjects.
In the wake of the rising number of coronavirus cases, students associated with the CBSE Board and their parents had appealed to the Supreme Court to cancel the pending CBSE Board Class 10 and CBSE Board Class 12 exams.
Meanwhile, ICSE also cancelled exams and told the top court that it would follow CBSE pattern.
Senior advocate Jaideep Gupta for ICSE said that he is agreeable to the CBSE's decision.
"We are in principle agreeable to the CBSE proposition. We will also cancel the Class 10 and Class 12 exams. We will declare the assessment results at once. Later, we may hold the board exams," said Gupta.
Last Updated Jun 25, 2020, 3:09 PM IST