Bikes, autos among Congress's list of buses to Uttar Pradesh government to help migrants
The list of buses that have been sent by Congress to Yogi Adityanath-led Uttar Pradesh government to help migrants also consists of two-wheelers, three-wheelers, and even 4-wheelers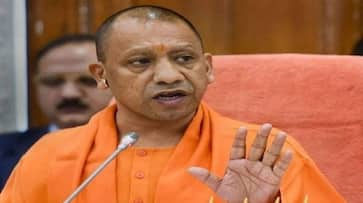 According to reports, the Congress has sent two-wheelers, three-wheelers, and even 4-wheelers to Yogi Adityanath-led Uttar Pradesh government to help migrants. This comes after Yogi's complaint that the Congress hasn't provided any details of the promised 1,000 buses to facilitate migrants' travel. 
The UP CM's advisor said that many of the registration numbers provided by Congress are of two-wheelers and three-wheelers. Meanwhile, the home department of Uttar Pradesh government has asked Congress leader Priyanka Gandhi to bring 500 buses to Shahibabad in Ghaziabad and the other 500 to Noida to move the stranded migrant labourers to their home towns in Uttar Pradesh.
The UP government has also asked Priyanka Gandhi to make the buses available to the district authorities by 12 noon on Tuesday to make other necessary arrangements.
CM Yogi Adityanath-led Uttar Pradesh government has issued fresh guidelines for UP lockdown 4.0, with some relaxations. The permissions are largely in line with the Union home ministry's guidelines, announced on Sunday, which extended nationwide COVID-19 lockdown till May 31.
Last Updated May 19, 2020, 12:49 PM IST