After Chikkamagaluru hills, now Kodagu witnesses Neelakurinji flowers that bloom once in 12 years
In a spectacular view, Mandalpatti Hills in Kodagu witnessed the blooming of Neelakurinji flowers. As per the reports, this variety of flowers bloom only once in 12 years. The Neelakurinji shrubs are spread across South India's Western Ghat region and every year during this season one of the other places in Karnataka's coastal and hill stations and parts of TN, Kerala witness the spread of this blue carpet.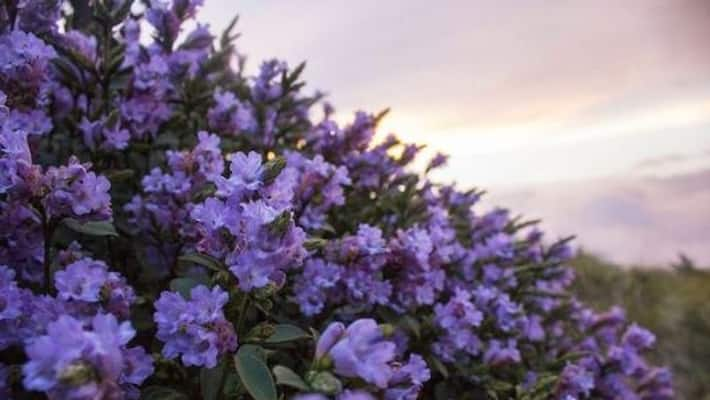 Karnataka's Kodagu which has rich forest resources and attracts tourists for its salubrious weather and breathtaking locations has given another reason for tourists to flock as one of its hill stations, Mandalapatti has witnessed the blooming of Neelakurinji which in botanical term is referred as 'Strobilanthes kunthiana'.
Interestingly this flower blooms once in 12 years.
The images by locals and tourists with a caption about its character of blooming once in 12 years is now going viral on social media.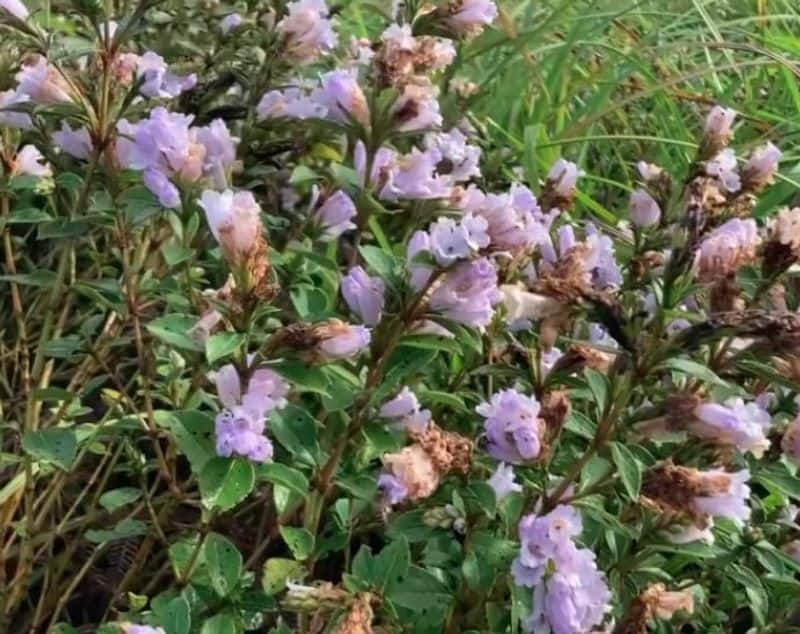 Last year, the Neelakurinji shrubs that are spread in neighbouring Chikkamagaluru also had bloomed and covered the entire Bababhudanagiri hills in deep purple.
As per Ganesh Babu, senior research officer at The University of Trans-Disciplinary Health Sciences and Technology (FRLHT), these flowers which the institution brought for research purposes at their institute also bloom once or twice a year surprisingly and opined that this may be due to environmental factors.
"These Neelakurinji shrubs are endemic to Western Ghat region and you cannot find them in abundance in other places. It was first found in Nilgiris and hence the name of the place for covering the region in deep purple. The flower blooms normally between September to November. Once it blooms, the plant slowly dies but would have produced enough seeds to grow in no time only to bloom again," said Babu.
Also read: Bad news for motorists as Karnataka govt not to slash taxes on petrol and diesel
The officer also mentioned that last year even the arid land Sandur taluk in mining rich Ballari witnessed the blooming of purple flowers but differed with the claims made by the public about it being Neelakurinji.
He stressed that before officially declaring this beautiful purple flower as Neelakurinji, research needs to be done.
Last Updated Aug 19, 2021, 6:10 PM IST