Bad news for motorists as Karnataka govt not to slash taxes on petrol and diesel
Karnataka Chief Minister Basavaraj Bommai on Tuesday has made it clear that his government under no circumstance will reduce tax rates on petrol. Recently, the Tamil Nadu government announced a cut on tax rates and there is a reduction of Rs 3 per litre on petrol across the state.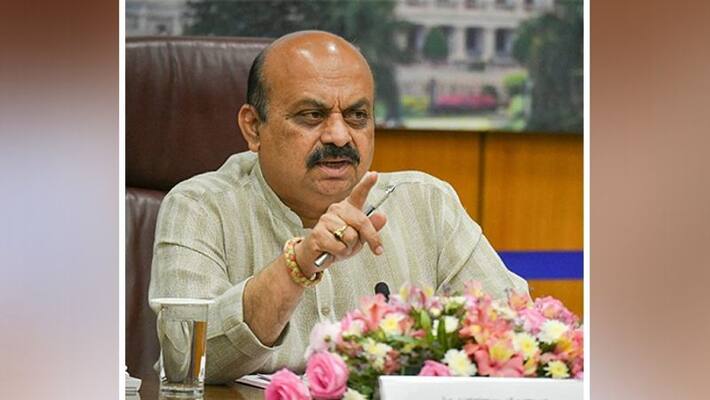 The motorists in Karnataka are not as lucky as their counterparts in Tamil Nadu as Chief Minister Basavaraj Bommai has ruled out revision or tax cut on petrol.
Recently neighbouring states like Andhrapradesh and Karnataka were under pressure from the public for revision on petrol rate after the newly appointed TN Finance Minister Palanivel Thiagarajan announced cut on state tax on petrol and from August 14 midnight, Rs 3 cut on petrol per litre is being followed across Tamil Nadu.
The decision has put MK Stalin's popularity further on top in TN and its neighbouring states. When reporters asked the same to Karnataka CM Basavaraj Bommai about any similar decision in Karnataka as petrol rates touched above Rs 100, he outrightly said that there are no such proposals in the state.
Opposition leader Siddaramaiah demanding similar measures like Tamil Nadu in slashing petrol as well as diesel rates has put the BJP government in a tight spot.
To deal with iron fist on Covid mismanagement:
The CM also responded to reporters on the alleged scam in Covid centers where officials are reportedly charging money to issue Covid negative reports. He stressed that orders will be issued to senior officials to take action against such persons and also said that those people who would have obtained the report for money will be subjected for another round of the Covid test.
CM also said that he is monitoring works in other departments like higher education, Public Works Department and will also ensure the schemes announced during I-day and ongoing infrastructure projects to be completed on time.
 
Last Updated Aug 17, 2021, 6:37 PM IST