Adani-Hindenburg row: 16 Oppn parties meet to step up attack on Govt; seek discussion on stock rout
Amid Adani-Hindenburg row, various Opposition parties have demanded a Joint Parliamentary Committee probe or a Supreme Court-monitored committee investigation into the Adani issue while also seeking a discussion on it in Parliament.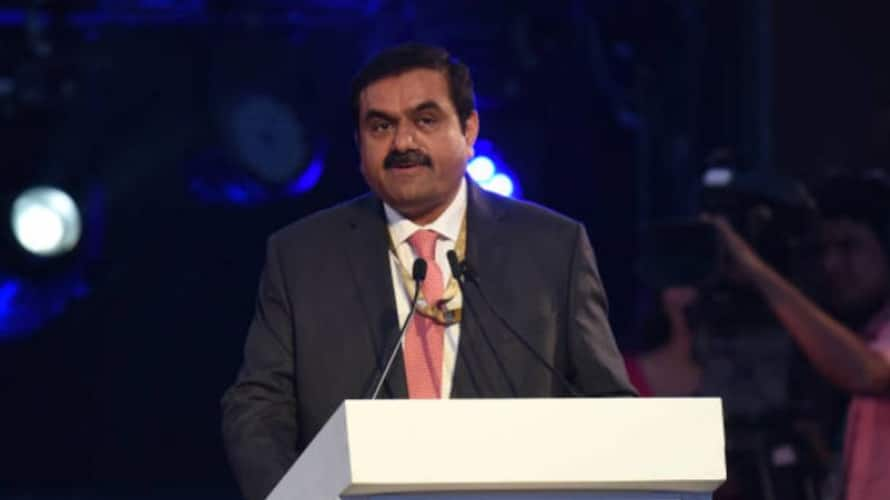 At least 16 Opposition parties convened on Friday morning to plan their approach in parliament. They made the decision to intensify their criticism of the administration and seek a quick resolution of the Adani stock rout issue. The meeting was held the day after they had jointly pushed back against the administration on this matter on Thursday, stalling both houses of Parliament.
The Adani controversy has been the subject of demands from a number of opposition parties for a Joint Parliamentary Committee investigation or a committee investigation under the supervision of the Supreme Court. According to reports, the Opposition leaders stated that they seek a discussion on the Adani issue and that if they are denied it, they will demonstrate within the House.
Also Read | Adani Enterprises shares to be out of Dow Jones Sustainability Indices; Read full statement
The Congress, DMK, SP, AAP, BRS, Shiv Sena, RJD, JDU, CPIM, CPI, NCP, NC, IUML, Kerala Congress (Jose Mani), KC (Thomas), and the RSP are among the 16 parties whose leaders gathered in Leader of Opposition in Rajya Sabha Mallikarjun Kharge's office.
Jairam Ramesh, the leader of the Congress, stated that the opposition's demand is unchanged. "Only an independent investigation will save LIC, SBI and other institutions forced by the prime minister to invest in the Adani Group," he said.
The Congress has been alleging that the investments made by public sector LIC and SBI into the Adani group have been "forced" by the prime minister. The government has not responded to the issue so far.
Also Read | Hindenburg row: From MSCI scrutiny to cancelled FPO, 7 major setbacks faced by Adani Group
Adani group stocks, where LIC is heavily invested, have lost over USD 100 billion in value since a damning report alleging financial and accounting fraud by the ports-to-energy conglomerate. The Adani group has denied all allegations and characterised the study as nasty and deceptive.
The Opposition claimed that the value of investments made by the Life Insurance Corporation (LIC) and public sector banks has been jeopardised by the meltdown as the decline in Adani group equities continued in the markets on Friday.
Also read: Adani pulls the plug on Rs 20,000 crore FPO, cites investor interest
(With PTI Inputs)
Last Updated Feb 3, 2023, 12:01 PM IST