'RSS activities banned in temples to uphold peace...' Kerala Devaswom Minister justifies circular
The Travancore Devaswom Board (TDB) on October 20 issued a circular banning RSS activities on the temple premises that come under the board. In response to the move, Devaswom Minister K Radhakrishnan justified the circular today.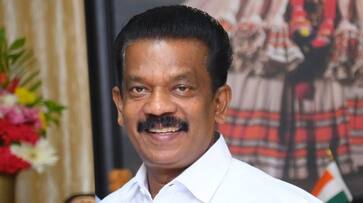 Thiruvananthapuram: Following the new circular from the Travancore Devaswom Board (TDB) banning RSS activities on the temple premises, Kerala Devaswom Minister K Radhakrishnan on Thursday (Oct 26) justified the circular. He said that the circular was issued not to exclude anyone from temples but to maintain a peaceful atmosphere in the premises. He told reporters that the Devaswom Commissioner's circular from last week was not meant to bar anyone from attending the temples and that any controversy around it was completely unfounded.
Also read: Kerala: Travancore Devaswom Board issues new circular banning RSS activities in temple premises
"Places of worship should always be the centres of peace... There should be an atmosphere where all devotees can come and offer their prayers in a peaceful manner," Radhakrishnan said.
Last week, the TDB published a fresh circular banning the Rashtriya Swayamsevak Sangh's activities on temple grounds and properties.
The Devaswom Commissioner's circular states that chanting protests, or "namajapa protests," are not permitted within the boundaries of shrines under the management of the temple body. It added that without the TDB's approval, every activity by the RSS and groups with "extreme ideologies" had been prohibited.
The October 20 circular instructed the Devaswom Vigilance Wing to conduct surprise raids in order to ascertain whether the RSS or other groups were using the temple grounds for arms training, mass drills, or "shakhas," or branches.
The circular also made it clear that anyone with no connection to the temples should not keep pictures, flags, or flex boards on their property. It further stated that any disregard for the instructions would be interpreted as a breach of the high court's ruling in this respect.
The Sarkara Devi Temple in Thiruvananthapuram district, which is managed by TDB, cannot have mass drills or weapons training conducted on its grounds, the Kerala High Court ruled last month. The directive was given in response to a plea from two devotees asking for a court order to stop the RSS and its members from "illegal use and unauthorised occupancy" of the temple grounds.
 
Last Updated Oct 26, 2023, 12:31 PM IST