Trump and the immigration rollercoaster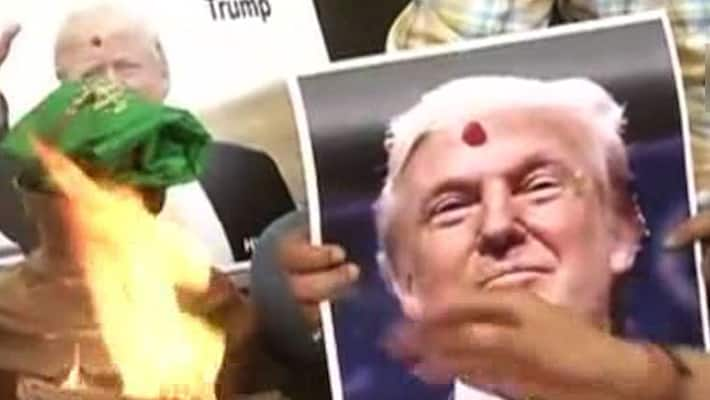 Why are we worried about Donald Trump? The elections are yet to be, and although the primaries have seen an unprecedented candidate as the future president, I would think sense would prevail and there would be hope at the end of the rainbow of the American presidential arena.
For one, not all those who vote for change would want that much of a change, maybe not even Trump himself. Given the fact that he has out-witted his Republican rivals and has come thus so far, it does stand to reason that he has a technique to all his madness. Maybe we are thinking far ahead of ourselves and sweating the small stuff, especially in India.
For a fact, especially with regards to India, there has been nothing of importance that directly impacts relations, except of tightening the immigration laws. For, there are 2.6 million Indians living in the United States, the third largest immigrant group after the Chinese and the Mexican nationals.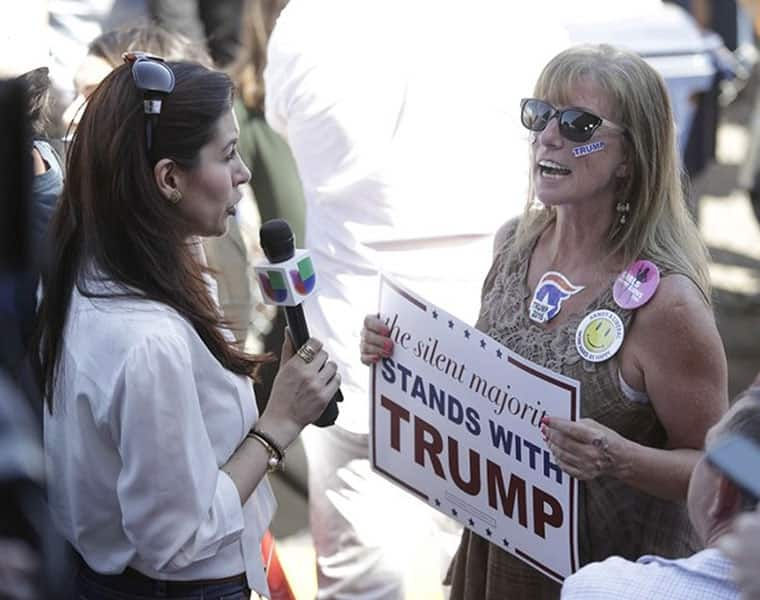 The impact will be faced by immigrant hopefuls who come to the United States, through HI-B programmes, which is the number one pathway for the India-born immigrants.
These HI-B visas allow US firms to hire foreign workers with at least a Bachelor's degree and specialty occupations that require technical or theoretical experience. Other methods of entry have been through - L-I visas, a category open to employees of international corporations, student visas, fiancée or K-I visas, tourist visas and Lawful Permanent Residents of LPRS.
According to a Migration Policy Institute survey on immigration from India, as opposed migrants from Latin America, who make the bulk of the US unauthorised population, Indians do not cross into the country clandestinely, but will overstay valid visas. That, right there, is it.
But nothing compares to the contributions made by Indians in every socio-economic strata – business, IT, technology, medicine, politics, science and philanthropic pursuits--contributions made even more than the average Americans living in the country. And now with the June visit of the Indian Prime Minister Narendra Modi, it more than emphasises the relationship between the two countries.
Sufficient headway was made in wide areas from civil nuclear energy, defence and trade. As it stands today, India is now the US's new favourite and even though Pakistan is formally its ally, the new ties have made their official statement.
After the Orlando massacre, Trump's speech has been punctuated with dire warnings, "I would suspend immigration from areas of the world when there is a proven history of terrorism, against United States or its allies." He also promised to fix the immigration system and make it "tough" and "smart" and "fast".
Trump's speech has been punctuated with dire warnings, "I would suspend immigration from areas of the world when there is a proven history of terrorism, against United States or its allies." He also promised to fix the immigration system and make it "tough" and "smart" and "fast".
This tough, smart and fast stumps the definition of the American immigration system. Way before the 9/11 terrorist attack, migrating to the US was a lot faster, and then the attack brought everything to a slow process, where the filtering of the supposed immigrant, whatever the route, took years. The Homeland Security and Immigration took to processing to sieve the real from the fake, innocent from the terrorist, etcetera.
Now, how would Trump's 'tough, smart and fast work?' Would it actually give all immigrants a reprieve or will it be just another in-the-spur-of-the-moment bluster? If he can do this, kudos to Trump. It will be an ambitious bureaucratic effort not likely to move as fast as he thinks can be put to test.
For a fact, immigration will be the toughest agenda that he will have to prove to his voters, notwithstanding the wall he intends to build between Mexico and the US. Every man rooting for Trump waits to see it implemented.
Read more: Donald Trump is this close to turning immigrants out of US
The other factor that precludes India is that it does not come into the margin labelled by Trump as 'areas of the world proven to harbour terrorists'. We have no idea how anyone who is "Muslim" and an Indian would fare in the same ballgame, though.
Even though his focus is on specific countries; racism and Islamophobia would categorise them as one. We cannot expect Trump to see the difference between one Muslim to another that kills in the name of Allah.
Trump has not categorically named countries but the implication is towards countries like the Middle-East, Iraq, Sub-Saharan Africa, Egypt and Asia. According to a report in New York Times, "Islamic terrorists have operated in at least 17 nations in recent years and more than 1.4 million citizens of those countries came to the United States in 2014. This includes green cards for immigrants settling here permanently and temporary visas for workers, students and visitors."
Read more: Hindu Sena celebrates Donald Trump's birthday in Delhi
The Republican nominee has got the nation's attention to the hilt through such data on immigration, and he definitely has it right. It's the very agenda that has propelled his momentum to the office. No wonder, the right-wing Hindu parties in India appreciate the 'man' imagining him to be some type of crusader.
So, yes, Trump might also appreciate that he has fans in India and those who have been doing prayers for his nomination to the White House. Such a twisted logic. Amen.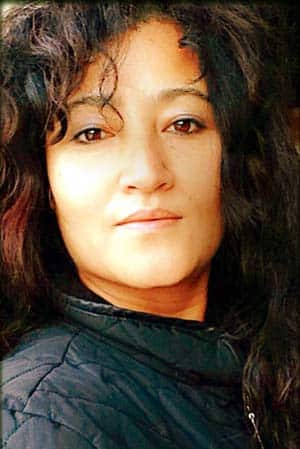 Anjou DurgaGiri is Asianet Newsable's editor-at-large, currently living in Kansas City. The views expressed here are her own.
Last Updated Mar 31, 2018, 6:35 PM IST