The Dylan and Shillong connection
Shillong's music legend Lou Majaw says he took to Dylan in 1965
The connection between Shillong and Dylan is now well known amongst music lovers in the country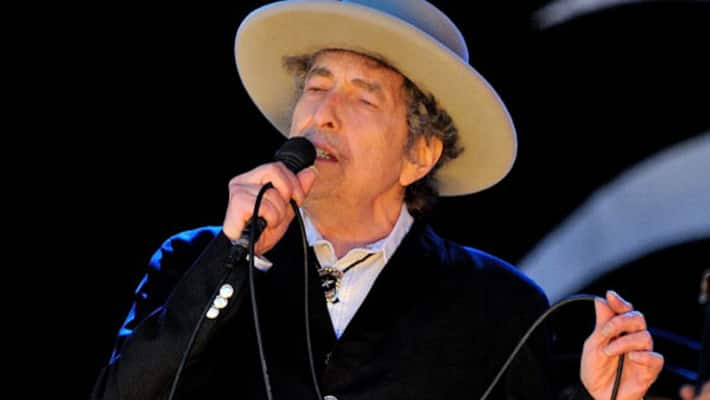 When the news came of Bob Dylan winning the Nobel, I was standing on the balcony of what used to be my childhood home in Shillong and bidding a final good bye to where my parents have spent a full 50 years.
The connection between Shillong and Dylan is now well known amongst music lovers in the country. Dylan's birthday is an annual calendar event in this town, though fewer people have been turning up in recent years.
Shillong's music legend Lou Majaw says he took to Dylan in 1965 and had been organising the singer's birthday with gigs every year since 1972. I have been part of those celebrations a couple of times where a few of us would get together and drummer Nondon Bagchi, bass guitarist Lou Hilt, Rudy Wallang of Soulmate, guitarist Arjun Sen and of course Shillong's own Dylan Lou Majaw would sing their favourite numbers.
On Sunday, Shillong will be celebrating the Nobel announcement at the town's new Dylan Café. They will sing folk, the blues and Dylan's 'hillybilly' music though it is unlikely there will be any discussion on whether he deserved the prize for literature, something that will engage the rest of the world for some time. Shillong doesn't really care and like Majaw said, "what took them so long?"
"I'm a poet, I know it, hope I don't blow it," Dylan sang 52 years ago in "I Shall Be Free No. 10." Clearly, he hasn't blown it.  But it is intriguing how he won the prize.
The poet of American pop, born Robert Allen Zimmerman, Dylan renamed himself Bob Dylan after the Welsh poet Dylan Thomas. His acoustic anti-war protest songs gave him cult-status.
Dylan's legacy in today's world is significant with the politics in his art that combines protest and pacifism in lyrics that has had tremendous influence.
That may provide an explanation of why the Nobel Committee recognised Dylan for his poetry and power and expanded the definition of literature. But like Anna North wrote in the New York Times, "Bob Dylan does not need a Nobel Prize in Literature, but literature needs a Nobel Prize. This year, it won't get one." It would be interesting to see how Dylan reacts to winning it.
Last Updated Mar 31, 2018, 6:41 PM IST