WhatsApp privacy call relay feature rolled out for iOS, Android users
This new section contains the new protect IP address in call option, which makes it definitely harder for anyone in the call to infer your location by securely relaying through WhatsApp servers.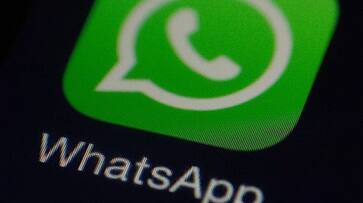 In good news for WhatsApp users, the Meta-owned instant messaging programme has included a new feature that makes it more difficult for unscrupulous attackers to determine your location by shielding your IP address in calls.
According to WABetaInfo, a WhatsApp tracking website, this feature allows users to add an extra degree of protection to their calls by shielding their IP address and location from dangerous attackers.
"Thanks to the latest updates of WhatsApp beta for iOS from the TestFlight app and WhatsApp beta for Android from the Google Play Store, we discovered that WhatsApp is rolling out the new privacy call relay feature to some beta testers," according to the news release.
Also Read | Is it necessary to release iPhone every year? Here's what Apple CEO Tim Cook said
According to the source, a new area dubbed "Advanced" has been added to the privacy settings page. This new area includes the new protect IP address in call option, which makes it much more difficult for anyone in the conversation to deduce your location by securely relaying across WhatsApp servers.
"It's very important to note that the call quality may be slightly affected with the privacy call relay feature because of the encryption and routing processes of your connection during a call through WhatsApp servers," WABetaInfo stated in a statement.
Also Read | Jio Bharat B1 with 2.4-inch display, 2,000mAh battery launched; Check price, features & more
According to the research, this function is quite useful against any potential efforts to trace your position and IP address, particularly when you're in a WhatsApp chat with unknown people, because it makes it much more difficult for anybody to track private information.
Despite the possibility of a slight reduction in call quality, this additional security layer guarantees the preservation of your privacy, even when communicating with unknown contacts you're not very familiar with.
The most current privacy feature, which protects your IP address during calls, is now available to select beta testers who have installed the most recent WhatsApp beta on Android via the Google Play Store and on iOS via the TestFlight app. The report also revealed that it is rolling out to more users over the coming days.
Also Read | Xiaomi 14 Pro design revealed? Here's what we know so far
Last Updated Oct 14, 2023, 5:37 PM IST