iPhone 15 series to launch today: Here's how USB-C may improve your life
With the iPhone 15 series expected to make the switch to USB-C, the iPhone experience, at large, could improve. Here's how it could signify a big leap in terms of convenience.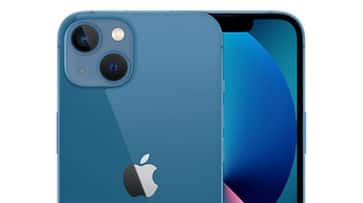 Apple products are frequently categorised as tools that simplify the lives of professionals and creatives. Apple's products have always had an aspirational nature, being advertised as effective and helpful—something most people can rely on to provide a reliable experience—whether it be the Mac, iPad, Studio Display, or, of course, the iPhone.
However, the iPhone's inclusion of the Lightning port has largely limited its ability to transmit files through wired connections. Despite being a trustworthy wireless option, AirDrop occasionally fails, especially when sending a lot of data.
Notably, the EU has mandated USB-C as the standard port on all new iPhones, therefore it is generally anticipated that Apple will abandon the Lightning port in favour of USB-C, beginning with the iPhone 15 series, which will be unveiled at today's Wonderlust event.
Also Read | Apple store staff directed to recommend USB-C chargers to iPhone 15 series consumers
Now that USB-C is included on every model in the new iPhone 15 series, iPhone owners should benefit from various quality-of-life enhancements.
The new iPhone 15 models should theoretically allow users to easily copy files by connecting SSDs and flash drives without a hitch. As a result, you won't need to rely on AirDrop for wireless transfers, which can occasionally be unstable, especially when working with several large files. Consequently, USB-C may reduce time, especially for multimedia producers.
The 'Pro' versions should also feature a high-speed transfer interface, which would be a substantial boost above the USB 2.0 rates that the present Lightning connector on the whole iPhone line-up offers.
Also Read | Apple to stop discontinue mini lineup after iPhone 15 series launch: Report
Also noteworthy is the fact that iPads have already made the switch to USB-C, making it possible to connect SSDs and other storage devices for quick data transfers. It goes without saying that USB-C has become the industry standard for the majority of electrical devices, including your Android phone and Bluetooth speaker. The Lightning interface on iPhones has made carrying various connections less simple and more difficult.
In fact, you will need to carry two different cords even if you are using other Apple devices like the MacBook or iPad Pro. Additionally, if you also own an Apple Watch, you will need to travel with three separate cords. Therefore, many people's lives will be made easier by the availability of USB-C for iPhones. Not to mention that compared to Apple's Lightning, USB-C accessories have far greater support from third parties.
With that said, the Apple 'Wonderlust' event is set for later today, at 10:30PM IST. Along with the iPhone 15 series, Apple will unveil new Apple Watch Series 9, Apple Watch Ultra 2, and could even introduce a USB-C charging case for the second-generation AirPods Pro.
Also Read | iPhone 15 series launch: When, where to Apple 'Wonderlust' event? What you can expect?
Last Updated Sep 12, 2023, 12:40 PM IST