Why Coolie No 1 will premiere on OTT? Here's what Industry's film trade expert Komal Nahta has to say!
While the OTT release is a settlement that the producers reach at, a premiere on a streaming platform automatically means that the film will not release in the cinemas.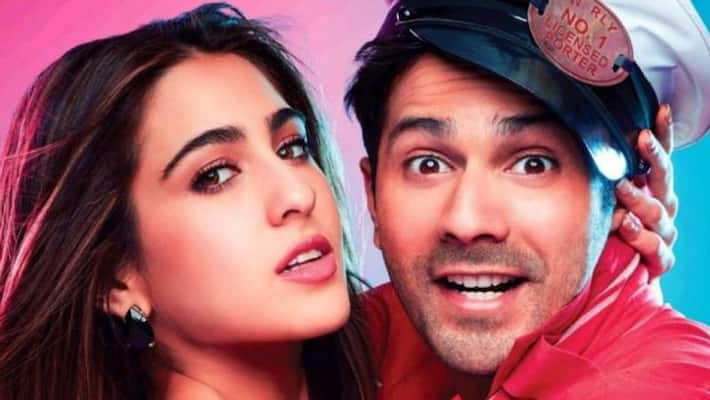 The current lockdown has pushed the opening of cinemas where the delay has forced producers to bypass the theatrical route and go in for OTT premieres for their films. While the OTT release is a settlement that the producers reach at, a premiere on a streaming platform automatically means that the film will not release in the cinemas. 
Hence, an entire revenue stream for the film disappears. Because the film will not have a cinema release, satellite channels and audio companies invariably revise their agreements with producers of such a film by reducing the committed price as it is assumed that awareness about a film not released in cinemas is far lower than that which has a theatrical release. 
Due to this scenario, many of those producers whose films were complete or nearing completion when the lockdown started in mid-March, found it difficult to hold their films for so many months in the hope that cinemas would reopen "soon". They, therefore, bypassed the cinematic experience and opted for the OTT screen. For instance, Vasu Bhagnani who just recently finalised his Coolie No. 1 for a premiere on Amazon Prime Video. The producer tried his best to avert a streaming premiere for his Varun Dhawan and Sara Ali Khan starrer which, prior to the lockdown, was slated to hit the big screen on 1st May. 
Bringing more perspective to this scenario, Industry's Film trade expert Komal Nahta shares, "Before he signed on the dotted line on the OTT platform's agreement for the David Dhawan directorial venture, he had a long discussion on video calls with the heads of some of the national multiplex chains and requested them to give him a sizeable amount of advance or MG royalty for his Coolie No. 1 because the only reason he was holding back his film was to stand in solidarity with the multiplexes. He apprised them of his situation and told them, he was also bearing a huge interest cost on his investment merely because he did not want to let them (multiplexes) down by deserting them. However, the multiplex chains pleaded helplessness in advancing money to Bhagnani or 'acquiring' his film on MG royalty basis. Of course, all the multiplex chains are in financial hot waters, much like other film and non-film businesses because they have been shut since five months. But this hurt Vashu who had expected the multiplex chains to come to his rescue because he was standing by them."
He further adds, "Vashu Bhagnani also asked the chains if they would let him decide the showcasing for his film whenever it released, if he did not go in for an OTT premiere. The multiplex chains were game for that. In any case, with around 15 or 20 films committed to streaming platforms for premieres, there wasn't going to be the pre-lockdown tug-of-war between producers/distributors and multiplex chains with regard to number of shows."
"The producer also made another request for a waiver of the threshold period of eight weeks from the date of theatrical premiere, for streaming Coolie No. 1 on an OTT platform, if it was evident a week or two after its theatrical release that the public was not coming to the cinemas in full force. It may be mentioned here that the eight-week cooling period was fixed long back with a view to giving multiplexes a fair window to exploit the film before it was made available to the public for viewing in the comforts of their homes. It is when the multiplexes refused to consider giving Vashu this waiver that he thought, he shouldn't be waiting for cinemas to reopen to release his Coolie No. 1. What the multiplex chains counter-offered him was that instead of waiving off the eight-week window, they would shoulder the additional interest that he was paying while waiting for cinemas to reopen, by giving him concessions in booking terms, forgoing some charges and aiding in the promotion of his film at nominal or no cost", Nahta also explains. 
An Industry insider expresses, "The multiplex chains should have given the nod to Vashu's request for a quicker OTT/satellite release because these are extraordinary times, nobody knows if the public will return to the cinemas in large numbers once they reopen. If box-office collections are not going to be good, what is the charm in asking Vashu to hold back his OTT/satellite release for a further four weeks? Clinging on to the eight-week window was not going to benefit the multiplexes but it would've definitely affected Vashu adversely." 
Remarked another person close to Bhagnani, "Multiplexes have been pleading with producers to not premiere their films on streaming platforms but they are not doing enough in return. The least they can do for producers standing in solidarity with them is to make concessions in the threshold period."
However, a source close to the owner of a multiplex chain reasoned, "Multiplex chains are in no position to help producers monetarily, so there was no question of them paying advance money or MG royalty to Vashu. However, they did offer to underwrite his interest cost for the five (or more) months that cinemas are shut. Had Bhagnani been genuine, he should've agreed. But the fact is that Vashu Bhagnani was looking for liquidity for shooting his Bell Bottom. Agreed, he is losing money in terms of additional interest for the lockdown period, but why did he want advance money or MG royalty from the multiplex chains? Of course, for the shooting of his new film. In other words, while Vashu is losing 'x' amount by way of interest, he wants compensation of, perhaps, three or four times that amount." The source continued, "And if they did not accede to his request for easing the eight-week waiting period for the next release, it was because they were scared that other producers would exploit them for the same. Even if a film were to do well for, say, three weeks and its collections were to dip in the fourth, the film's producer would want his film to be streamed or telecast before the eight-week period, to make the extra bucks. Since there would never be agreement over what constitutes 'not doing well', the multiplex chains did not want tension."
Last Updated Aug 26, 2020, 7:54 PM IST