Who knew AR Rahman had a wild side? When Saira Banu revealed details
In an interview, AR Rahman's wife revealed unheard stories of AR Rahman to uncover another side of the music composer.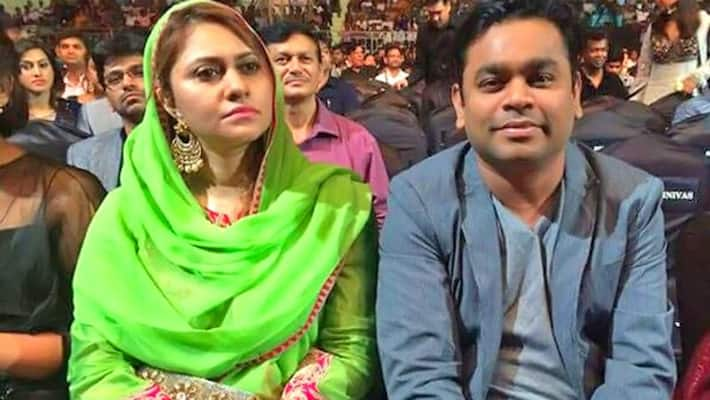 Bengaluru: It seems interviews with relatives of celebrities on TV shows results in a lot of surprises and unheard stories. In one such throwback interview Oscar-winning music composer AR Rahman's wife revealed the wild side of AR Rahman and his craze for motorbikes and romantic moments.  
Saira Banu stated that AR Rahman, like other other couples would, took his wife pillion and went on a bike ride at midnight, and that too, without a helmet.
As his wife Saira Banu revealed the story, host and actress of the show Suhashini was stunned.
Rahman also agreed that he has taken his wife on bike rides at midnight. He stated that he did this to avoid public attention and to avoid getting stuck in traffic. Banu said she always wanted her husband to take her on a bike ride and he fulfilled her wish.
The singer stated that he loves his wife, the mother of his children, and complimented her on the show saying she is very beautiful.
Last Updated Sep 5, 2020, 7:47 PM IST