The Kerala Story: Watch Adah Sharma's film for just Rs 99- read details
From today onwards, there is a special price of Rs 99 for Vipul Amrutlal Shah's 'The Kerala Story'!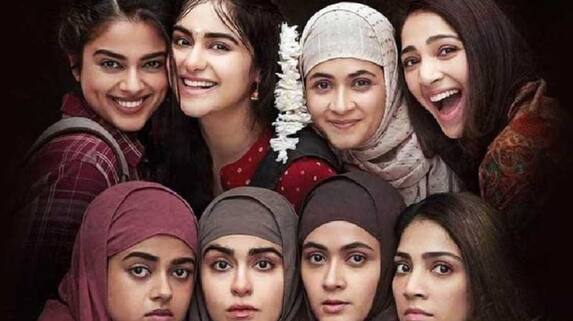 Vipul Amrutlal Shah's 'The Kerala Story' is presently a box office phenomenon, and it has had spectacular post-pandemic success. 
While the film is not slowing down at the box office, the creators have given a special pricing of Rs 99 from today forward. With tickets starting at this low price, there's noreason not to watch a remarkable story that demands attention and action.
The film effectively imprints on viewers' hearts while also earning well and gaining a global reputation. Several OTT behemoths are now bidding for picture rights. People worldwide applaud the filmmaker, Vipul Amrutlal Shah, for taking the risk of revealing the truth.
The Kerala Story Box Office Report:
The Kerala Story has already been running for a month! However, it is still showing in theatres. While the picture began with extremely high box office statistics, it is now progressively going down. Its collection is currently declining. TKS has earned around Rs 236.27 crore by the conclusion of the sixth Sunday. In India, the film is approaching the Rs 240 crore milestone.
Despite the controversy surrounding The Kerala Story, the film was released in theatres on May 5. It has done well at the box office since then. On Day 18, the film surpassed the Rs 200 crore mark. TKS's collecting, however, has slowed since then. According to early trade estimates, the film earned Rs 2.05 crore at the box office on Day 31, June 4. As a result, The Kerala Story's total collection currently stands at Rs 236.27 crore. This makes the total amount closer to Rs 240 crore. On June 4, TKS had an overall occupancy of 26.55 percent in Hindi.
Sunshine Pictures, which Vipul Amrutlal Shah owns, produces, develops, and distributes The Kerala Story. Adah Sharma, Yogita Bihani, Sonia Balani, and Siddhi Idnani round out the cast. 
'Vipul Amrutlal Shah, who formed Sunshine Pictures Private Limited, is the film's producer, creative director and co-writer.
Last Updated Jun 5, 2023, 6:19 PM IST