Sheryln Chopra's sensational claim; says Raj Kundra and Shilpa Shetty gave underworld threat
Sherlyn Chopra, who has got a defamation suit by Shilpa Shetty and Raj Kundra, has responded, saying that Raj and Shilpa threatened her with the underworld. Read on to know further.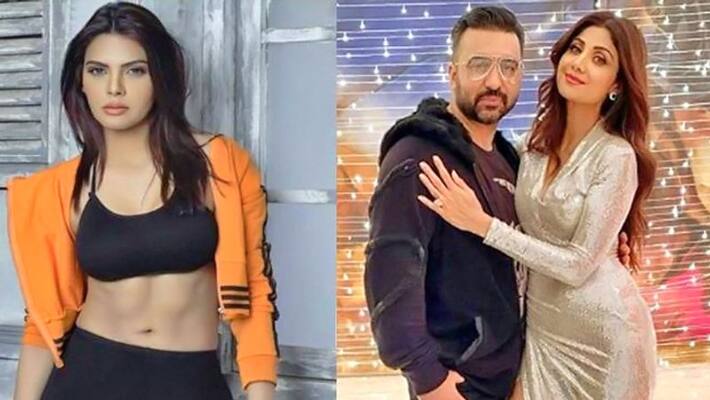 Sherlyn Chopra, who has received an alleged defamation suit by Bollywood actress Shilpa Shetty, has now released a statement against the case. She has revealed to ANI news publication that Raj Kundra & Shilpa Shetty had threatened her with the underworld but she won't get scared. She also requested the police officials to record her statement so that cognizance could be taken of her complaint. She had also sent a 'reply notice' demanding Rs 75 crore for mental torture.
Previously, Sherlyn's lawyer Suhail Shariff claimed that the defamation suit was being used as a weapon to stop the pursuit of justice. The lawyer claimed that the actress had filed a police complaint on October 14 at Juhu police station. She had even made a complaint in March, but it was withdrawn. For the unversed, it was on October 14 when the actress had filed a police complaint against Raj and Shilpa for "hatching a criminal conspiracy and in pursuance of the same, fraudulently and dishonestly inducing her to work for his JL STREAM APP". 
In her complaint, the actress had even spoken about the situations that had led her to withdraw her police complaints against the pair. Raj and Shilpa have filed a 50-crore defamation suit against the actress.
An excerpt from Sherlyn's reply to the legal notice read, "A woman cannot be punished for raising voice against the abuse and exploitation faced by her since a right to reputation cannot be protected at the cost of women's dignity." The statement further said that the actress had a fundamental right to talk about her grievance on any platform that she liked. Also read: Shilpa Shetty, Raj Kundra slap Rs 50 crore defamation case on Sherlyn Chopra (Read Details)
To talk about the porn racket case, Raj was named as an accused and was arrested on July 19 and booked under varied sections of the Indian Penal Code (IPC), the Information Technology Act and Indecent Representation of Women (Prohibition) Act. Also read: Is Shilpa Shetty getting ignored by Bollywood celebs after Raj Kundra's pornography case? Read this
Last Updated Oct 27, 2021, 7:56 PM IST