Shilpa Shetty, Raj Kundra slap Rs 50 crore defamation case on Sherlyn Chopra (Read Details)
Shilpa Shetty and Raj Kundra have taken stringent action against actress Sherlyn Chopra following which she slammed the couple with an FIR claiming sexual and mental harassment.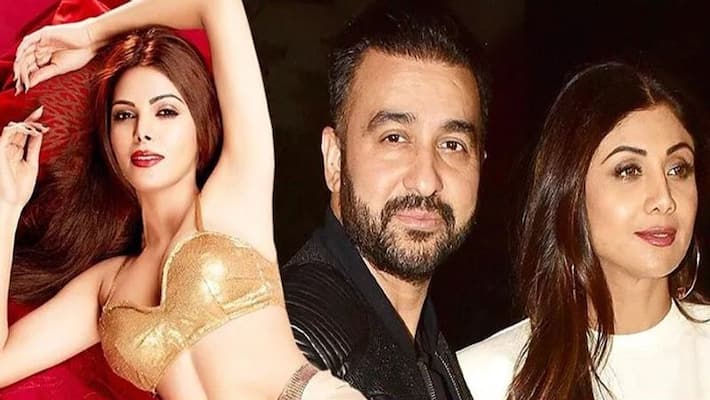 Bollywood actress Shilpa Shetty and her husband Raj Kundra have sent a defamation notice to actress Sherlyn Chopra seeking an apology. Also, the couple has slap Rs 50 crore defamation case for her controversial remarks she passed against them in public via social media videos. 
A few weeks ago, Sherlyn Chopra had filed a sexual harassment case against Raj Kundra and Shilpa Shetty and reportedly accused the couple of sexually and mentally harassing her. Sherlyn even allegedly blamed them for fraud. 
Also Read: Amid Aryan Khan's arrest, Sherlyn Chopra claims Bollywood star wives snort cocaine at SRK's party (Watch)
The official statement reads, "The entire allegations made by Ms Sherlyn Chopra against Mr Raj Kundra and Ms Shilpa Shetty Kundra, are concocted, false, fake, frivolous, baseless, without any evidence, even to Ms Sherlyn Chopra's knowledge, and have been made with an ulterior motive to defame and extort money". 
The statement further alleged that Shilpa Shetty is not connected to any of the working activities of the JL Stream App. "It is nothing but an audacious attempt by Ms Sherlyn to drag Ms Shilpa Shetty's name to create unwanted controversy and gain media attention. The allegations are nothing but an afterthought, wherein Ms Sherlyn Chopra, is arraigned as an Accused, in C.R. No. 02/2020, Nodal Cyber Police Station".
The statement issued further says, "Ms Sherlyn Chopra, has committed offences u/s 499, 550, 389 and 195(A), of Indian Penal Code, 1860. We have complete faith in the Indian Judiciary, and we would be initiating civil/criminal proceedings against Ms. Sherlyn Chopra before the competent court of Law, for Justice. We have put a defamation of Rs 50 crore against Sherlyn Chopra". (SIC)
Also Read: Sherlyn Chopra on Shilpa Shetty; 'Yeda Banke Peda Khana' after actress claimed ignorance in Raj Kundra case
In an old video, Sherlyn was seen talking about Bollywood stars wives in which she allegedly claims that they used to snort cocaine at Kolkata Knight Rider's party hosted by Shah Rukh Khan. Chopra further said that the stars' wives used to stand in front of the mirror and take cocaine. 
Last Updated Oct 19, 2021, 6:55 PM IST