Raees director Rahul Dholakia asks; 'Can we invite Pakistani actors to bollywood?
With the Pakistan team's arrival in India, 'Raees' director Rahul Dholakia asked a pertinent question of when Pakistani artists, actors and musicians will be allowed to perform in India? Debate in on-going and it started post the Uri attacks 7 years ago when India-Pakistan relations had hit rock bottom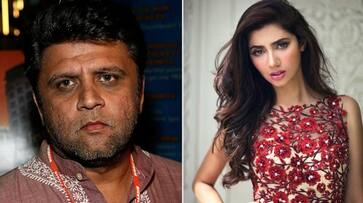 Filmmaker Rahul Dholakia, best known for directing Shah Rukh Khan's 2017 hit movie Raees, which marked the Hindi film debut of Pakistani actress Mahira Khan, has raised an interesting question. With the arrival of the Pakistani cricket team in India after a seven-year hiatus, Dholakia took to X (formerly known as Twitter) to ponder whether it's time to extend the welcome to Pakistani actors and musicians as well for future collaborations in the Indian entertainment industry.
In his tweet, Dholakia wrote, "Now that #Pakistani cricketers are officially here, can we also invite Pakistani actors to act in our films? Or Musicians to perform?"
Dholakia's question harks back to a period when tensions between India and Pakistan led to a ban on Pakistani artists in India, following the Uri Attack in which 18 Indian army personnel were tragically killed. During this time, Mahira Khan, who played the lead role in Raees, was not permitted to promote the film in India. Dholakia was vocal about his support for the actress and argued that she had been unjustly treated, emphasizing that she was an artist, not an enemy. He took to social media to express his sentiments, saying, "Somewhere I feel we have wronged her. Our people forgot that she is an artist, not the enemy! We took away her right as an actor! Unfair. Mahira Khan, you are wonderful and thank you for being a part of Raees."
Mahira Khan isn't the only Pakistani actress who has worked in the Indian film industry. Ali Zafar has also made appearances in several Indian movies, including Dear Zindagi and London Paris New York, among others. Fawad Khan, another popular Pakistani actor, enjoys a massive fan following in India and has impressed audiences with his charm and acting skills in Bollywood films like Khoobsurat, Kapoor & Sons, and Ae Dil Hai Mushkil. Additionally, Pakistani actor Imran Abbas shared the screen with Bipasha Basu in Creature, while actress Saba Qamar made her mark in Hindi Medium.
Rahul Dholakia's tweet has sparked a debate on the possibility of renewing collaborations between Indian and Pakistani artists, as the Indian entertainment industry has historically benefited from the talent of Pakistani actors and musicians. It remains to be seen how this conversation will evolve in the coming days and whether it will lead to a resurgence of cross-border collaborations in the world of Indian cinema and music.
ALSO READ: Kantara 2: Rishab Shetty to start shooting for his hit film prequel in November; read details
Last Updated Sep 29, 2023, 9:53 AM IST