Priya Prakash says 'wink' was her idea, director Omar Lulu slams her, suggests medicine for memory loss
The famous wink in Oru Adaar Love, according to Priya Prakash Varrier, was her idea. However, Omar Lulu posted a video of the actress refuting her claims.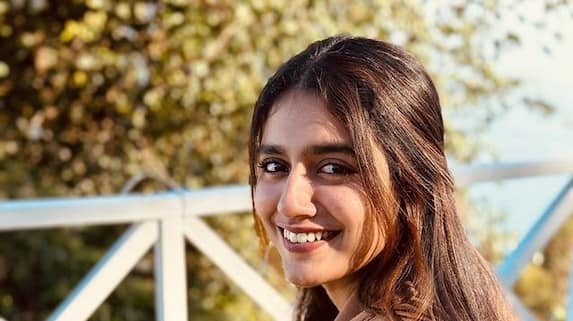 It is generally known that Priya Prakash Varrier, who played the lead role in Omar Lulu's film Oru Adaar Love, became an overnight phenomenon with a "wink." In fact, she got so well-known after performing in the song Manikya Malaraya Poovi for the movie that she was dubbed a "wink beauty." After a long period of time, the actress now revealed that she was the one who thought up the wink concept for the movie. In response to her assertions, the director made light of her memory.
Omar Lulu posted a video of Priya Prakash Varrier contradicting herself in a series of interviews on Instagram. On his Instagram post, he disparaged her and stated: "Poor child must have forgotten for 5 years. Vallyachandanadi is the best for memory loss."
Social media users' reactions to the situation involving Priya Prakash Varrier and Omar Lulu caused this to become a hot subject. As one user commented, "It's been 5 years, all either of them can take credit for is an eyebrow raise and a wink," several fans poked fun of the actress.  Omar Lulu made fun of Priya Prakash Varrier on Instagram, but she hasn't responded to him yet.
About Oru Adaar Love: With her wink in the Manikya Malaraya Poovi song, Priya Prakash Varrier shot to fame online. With over 107 million views to date, it is one of the most watched songs on YouTube. 
Last Updated Jun 7, 2023, 8:29 PM IST