Michael Jackson's moonwalk hat sells for 77,640 Euros
A series of Freddie Mercury-related auctions held this month netted Sotheby's a total of 46.5 million euros.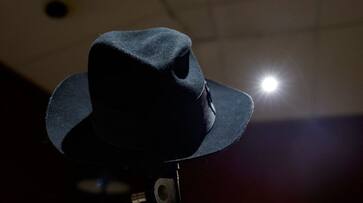 Michael Jackson's headgear, which he wore immediately before debuting his trademark moonwalk dance, brought 77,640 euros ($82,170) at auction on Tuesday in Paris. The Hotel Drouot auction house had given the black fedora a value range of 60,000 to 100,000 euros. It was the most notable of about 200 pieces of rock memorabilia, albeit the top bidder paid 129,400 euros for a guitar once held by the great bluesman T-Bone Walker.
At the height of his fame in 1983, Michael Jackson pulled off the cap as he launched into his famous song Billie Jean during a broadcast Motown concert.
A short while later, he demonstrated the moonwalk, a fairly easy backwards glide that appears to be moving forward. Music memorabilia is become a lucrative industry. This month, Sotheby's received a total of 46.5 million euros from a series of auctions for Freddie Mercury memorabilia, including the piano on which he wrote Bohemian Rhapsody. Bidders came from 76 different nations. The sale of the guitar shattered by Noel Gallagher on the night Oasis broke up in Paris after a quarrel with his brother Liam made headlines last year for co-organizers Lemon Auction. 385 500 euros were paid for the instrument.
TRIVIA: On September 26, 1993, the King of Pop, Michael Jackson, arrived in Tenerife to give his one and only concert in Europe as part of his lauded, illustrious, and contentious "Dangerous" world tour, capturing the attention of the entire globe.
Last Updated Sep 27, 2023, 11:48 AM IST