Leo Box Office Collection: Vijay, Trisha, Sanjay Dutt starrer earns Rs 24 crore in Kerala
Leo, directed by Lokesh Kanagaraj and featuring leading stars Vijay, Sanjay Dutt, and Trisha earned Rs 24.85 crore in Kerala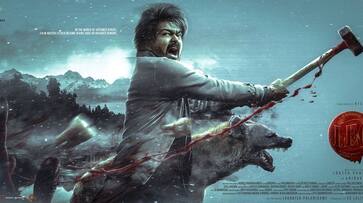 The Tamil movie Leo, directed by Lokesh Kanagaraj and featuring leading stars Vijay, Sanjay Dutt, and Trisha, made an impressive mark at the box office on its third day.
The trade analysts have released the three-day collection report for Leo in Kerala.
The movie "Leo" made a grand entrance by fetching Rs 12 crore on its release day in Kerala. On the second day, it continued earning Rs 5.85 crore, and on the third day, it surged ahead with Rs 7 crore. As per the latest box office report, "Leo" has successfully earned a total of Rs 24.85 crore in Kerala.
The movie's immense popularity can be attributed to the dynamic combination of director Lokesh Kanakaraj and the star power of Vijay.
A unique aspect of "Leo" is Vijay's portrayal of two characters, Parthipan and Leo, which has stirred the excitement of his fans. Viewers who have seen the film commend both the first and second halves, with many praising Lokesh Kanakaraj for delivering an exceptional movie experience.
In addition to Vijay, the film features Trisha as his leading lady, along with a talented ensemble cast including Gautham Vasudev Menon, Babu Antony, Mathew, Arjun, Priya Anand, Madhusudhan Rao, Ramakrishnan, and Sanjay Dutt in significant roles. 
 
Last Updated Oct 22, 2023, 4:07 PM IST