'Khufiya' trailer out: Tabu, Ali Fazal's spy film directed by Vishal Bhardwaj revolves around love, betrayal
On September 18, 'Khufiya's' trailer debuted. The movie's main characters are Tabu and Ali Fazal.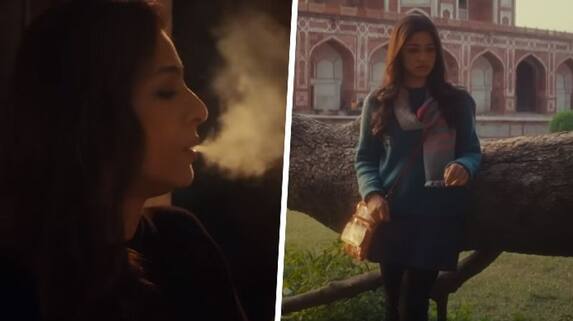 On September 18, the much-anticipated Netflix movie "Khufiya" released its trailer. The movie which stars Tabu, Ali Fazal, Wamiqa Gabbi, Ashish Vidyarthi, and Azmeri Haque Badhon, is based on actual events and was inspired by the book "Escape to Nowhere" by Amar Bhushan, a former head of the Counter Espionage Unit of R&AW. Vishal Bhardwaj's film "Khufiya," starring Tabu and Ali Fazal, is scheduled to debut on Netflix on October 5. On Monday, the movie's trailer was released in advance of the same. 'Khufiya' is a tale of love, loyalty, retribution, and treachery, based on what is visible from the trailer.
Vishal Bhardwaj told India Today: "I have always been very fascinated with the world of espionage and am truly excited to explore this genre with Khufiya. This film also gave me a chance to reunite with Tabu and work for the very first time with two very talented actors- Ali Fazal and Wamiqa Gabbi. It also marks my partnership with Netflix and I cannot wait to share this thrilling story with viewers across 190 countries."
Check out the trailer here:
In reference to her part as an R&AW agent, Tabu exclaimed, "I am very delighted to be working with my favourite filmmaker Vishal Bhardwaj once again as we reconnect for the third time after Haider and Maqbool. Khufiya is another example of how fascinated I have always been by Vishal's original storytelling and vision. I'm quite eager for Netflix subscribers to view Khufiya on October 5."
Last Updated Sep 18, 2023, 1:31 PM IST