Hawkeye star Jeremy Renner 'still critical'; had two surgeries for blunt chest trauma-report
According to US media, Jeremy Renner was critical but stable condition when a truck-sized machine he was using to clear snow during a winter blizzard drove over his leg. According to a source, the actor has undergone two operations to address injuries acquired in the accident.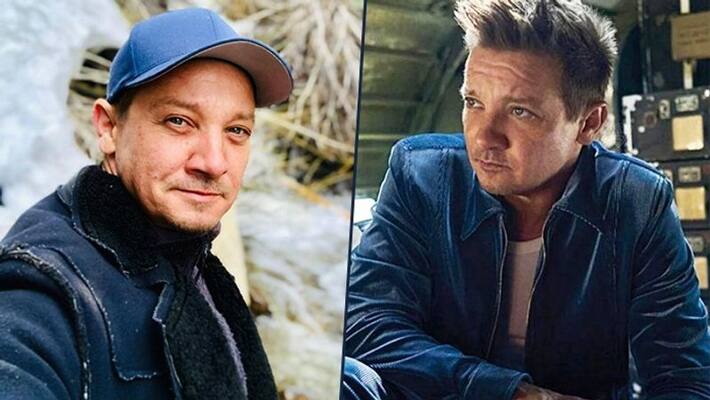 Actor Jeremy Renner, well known for his role as Hawkeye in multiple Marvel films, was injured by a snow plough he was driving near his home in Nevada, according to a local sheriff's office and US media on Monday (Jan 02). According to US media, Renner was in "serious but stable condition" when a truck-sized machine he was using to clear snow during a winter blizzard drove over his leg.
"Renner was the sole involved party in the incident," the Washoe County Sheriff's Office stated in a statement, adding that emergency services flew the movie star to a nearby hospital.
Renner was ploughing a road near his house in a rural section of the Sierra Nevada Mountains between Reno and Lake Tahoe with a tracked snow truck "so his family could get out after a major New Year's Eve snowfall," according to the TMZ entertainment website.
According to the report, he lost "a significant quantity of blood" as a result of the mishap, and a neighbour, a physician, performed a tourniquet until paramedics and an evacuation chopper came.
According to TMZ, Renner suffered damage to "other portions of his body" as well as his leg, citing an unidentified source close to his family.
"We can confirm Jeremy is in critical but stable condition following a weather-related mishap while shovelling snow earlier today," Renner's agent informed The Hollywood Reporter. "His family is with him, and he is receiving fantastic care," the unidentified representative stated.
Renner, 51, had two Oscar nominations for his work in "The Hurt Locker" and "The Town." He has also played Clint Barton, alias Hawkeye, in multiple Marvel flicks and a current miniseries.
 
Last Updated Jan 3, 2023, 10:07 AM IST