Happy Birthday Shah Rukh Khan: King Khan thanks fans with sincere twitter post; greets them outside Mannat
Bollywood superstar Shah Rukh Khan met fans on his 58th birthday, thanked them on social media, and released the Dunki teaser as a birthday treat, leaving fans hopeful for more surprises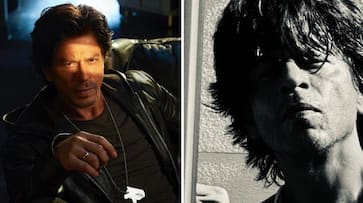 On the special occasion of his 58th birthday, Bollywood superstar Shah Rukh Khan kicked off his celebrations by meeting his fans outside Mannat. The beloved actor was deeply moved by the outpouring of love and birthday wishes from his fans and well-wishers who had gathered to greet him. Following this heartwarming encounter, Shah Rukh Khan took to his official social media handle (formerly Twitter) to express his gratitude in a heartfelt post.
In his message, Shah Rukh Khan humbly acknowledged the late-night well-wishers, saying, "It's unbelievable that so many of u come & wish me late at night. I am but a mere actor. Nothing makes me happier, than, the fact that I can entertain u a bit." The actor then expressed his profound connection with his fans, stating, "I live in a dream of your love. Thank u for allowing me to entertain you all. C u in the morning…on the screen & off it." This hinted at the impending release of the official teaser for his upcoming project, Dunki, and another meeting with his devoted fans.
Shah Rukh Khan's plans for his birthday included a grand event in Mumbai where the official teaser of Dunki, his next project, was to be unveiled. The event was scheduled for November 2, 2023, in celebration of the actor's 58th birthday. Fans eagerly anticipated this moment as Shah Rukh Khan intended to watch the teaser along with his adoring fans.
ALSO READ: Happy Birthday Shah Rukh Khan: Farha Khan wishes King Khan; shares glimpse of madness outside Mannat
Excitingly, the much-anticipated Dunki teaser was not only a live event exclusive but was also simultaneously released on social media as a special birthday treat for fans worldwide. Furthermore, the teaser was set to be showcased in theaters alongside the release of Salman Khan's upcoming film, Tiger 3.
While Shah Rukh Khan's birthday plans for announcements and updates on new projects remained shrouded in secrecy, fans and cinephiles held out hope that the superstar might share more movie-related surprises as part of his birthday celebrations. However, fans would need to exercise patience to uncover what the future held in store from the "Badshah" of Bollywood.
ALSO READ: Shah Rukh Khan's 58th birthday: Actor's net worth, income, car collection and more
Last Updated Nov 2, 2023, 9:05 AM IST