Gal Gadot faces backlash for organizing Hamas attack video screening; A-List Hollywood stars set to attend
Gal Gadot's controversial screening of graphic Hamas attack footage sparks backlash, drawing public criticism.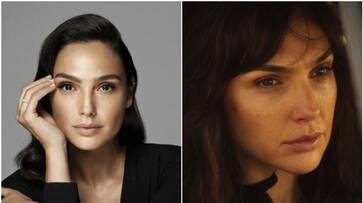 Israeli actress Gal Gadot has come under intense criticism for her reported involvement in organizing a screening event showcasing graphic footage collected in the aftermath of the October 7 Hamas attack in Israel. The audience for this event will include prominent figures from Hollywood in both Los Angeles and New York.
The event is scheduled to present the full 47-minute uncensored footage titled 'Bearing Witness to the October 7th Massacre.' This footage was reportedly gathered by the Israel Defense Forces (IDF) and was previously screened for UK journalists in London.
According to The Jewish Chronicle, approximately 120 influential Hollywood personalities have been invited to attend this initial screening arranged by Gal Gadot, with the possibility of additional screenings in the future, as reported by YNet. Attendees are expected to adhere to strict rules that prohibit any filming or phone usage during the event.
Oscar-winning director Guy Nattiv is believed to have played a significant role in bringing the film to the United States, and he acknowledged the contributions of Gal Gadot and her husband, Yaron Varsano, in making this screening possible, according to Newsweek. The specific date of the screening and the guest list have not been disclosed.
The October 7 Hamas attack involved militants infiltrating Israeli towns and launching missiles, leading to the reported loss of hundreds of innocent lives. At the time, Israeli Prime Minister Benjamin Netanyahu referred to the attack as "murderous."
One of the most devastating attacks occurred at a music festival in Israel, which quickly turned into chaos as terrorists targeted the site. Tragically, this attack resulted in the deaths of at least 260 people and the abduction of many others. The event was attended by thousands of people and took place near Kibbutz Re'im, in close proximity to Gaza. Palestinian gunmen attacked the site and shot individuals as they attempted to flee.
The news of Gal Gadot's screening event was initially shared by the Quds News Network on X, prompting a flurry of comments from users who expressed strong disapproval of the actress's involvement. One user wrote, "oh her carreer is so over," Another fumed, "Boycott every celebrity who goes to this screening. Every single one of them," A third user commented, "And that's why I've never watched anything this IDF reserve soldier acted in." "One of my fav actress turns into one of my hated actress," wrote a fourth user. Another commented, "not so Wonderwoman-like after all". A sixth user demanded "Please don't let her get away with this," 
ALSO READ: Megan Fox talks about her miscarriage with her beau Machine Gun Kelly, also pens poems on her born child
Last Updated Nov 8, 2023, 12:05 PM IST