Bigg Boss 17 update: Samarth Jurel reveals Isha Malviya was threatened by Abhishek Kumar; Read
Bigg Boss 17's latest episode featured Isha's boyfriend, Samarth, entering as a wildcard, leading to confrontations, emotional outbursts, and Isha eventually acknowledging their relationship amidst revelations of abuse by Abhishek. Drama and suspense continue to grip the show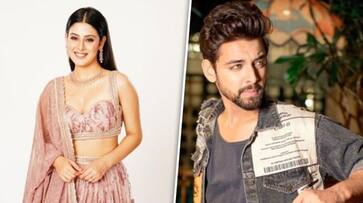 The latest episode of Bigg Boss 17 was nothing short of intense drama and high emotions as Isha Malviya's current boyfriend, Samarth Jurel, made a sensational entry into the show as a wildcard contestant. His presence ignited a chain of events that left viewers on the edge of their seats.
As soon as Samarth entered the house, he wasted no time in confronting Isha about their relationship. To the surprise of many, Isha initially denied any romantic involvement with him, accusing Samarth of using her name to further his own agenda in the house. This triggered a tense standoff between the two, with Samarth urging Isha not to lie on camera and to be honest about their relationship.
Meanwhile, Abhishek Kumar, another contestant in the house and a significant figure in Isha's life, was deeply affected by Samarth's entry. Abhishek couldn't contain his emotions and broke down in tears. This emotional turmoil almost escalated into a physical altercation between Abhishek and Samarth, creating a chaotic atmosphere in the Bigg Boss house.
Samarth's entry prompted several other housemates, including Vicky Jain, Ankita Lokhande, and Munawar, to intervene and mediate the situation. They made earnest attempts to help Isha come to terms with her feelings and acknowledge her relationship with Samarth, given the undeniable evidence of their connection.
Throughout the episode, Samarth raised a critical question, repeatedly asking Isha, "How could you forgive Abhishek so quickly?" He revealed shocking details of physical abuse and threats that Isha allegedly endured from Abhishek during their time together. This revelation added a disturbing layer to the unfolding drama, leaving viewers with many unanswered questions about the dynamics between Isha, Abhishek, and Samarth.
ALSO READ: Leo fake box office collection: Vijay's film producer Lalit Kumar reacts to controversy; Read
As the episode came to a close, Isha finally broke her silence and admitted to her relationship with Samarth, signifying a pivotal moment in the ongoing drama. Bigg Boss 17 continues to deliver sensational twists and turns, keeping the audience hooked and eagerly awaiting the next episode to see how this complex relationship triangle unfolds further.
Last Updated Oct 30, 2023, 9:42 AM IST