Bengali actress Sreelekha Mitra duped of Rs 1 Lakh in online scam
A con artist called Sreelekha Mitra and inquired about paying her electricity bill after which the actress lost the huge amount.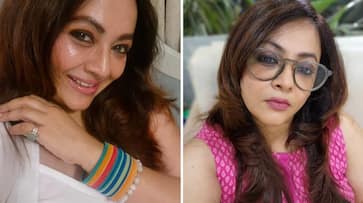 Through an online scam, con artists stole more than Rs 1 lakh from Bengali actress Sreelekha Mitra. On August 29, the day of her birthday, the tragedy occurred. She used social media to educate her followers about this occasion. She previously reported the incident to the police, and she also reported it to the internet police department. The actress did not specify how much money she lost, but she did say that it was in excess of one lakh rupees. She urged her followers to avoid it and to keep vigilant against online scams. 
The con artist called actress Sreelekha Mitra and asked for money to pay her electricity bill. She was feeling ill at the moment with a temperature and was feeling weak. She claimed that she was unaware she was speaking to cybercriminals during the call. To make the payment, they required her to download a mobile application. Without giving the reason for the download much thought, she downloaded the app. The actress had already lost money from her bank account by the time she noticed she had been duped. Sreelekha said, "I thought I was being smart but I ended up making a foolish mistake. I urge everyone to be cautious to avoid falling into a similar trap. I won't disclose the exact amount I lost, but it's more than a lakh. I have reported the incident to the police and contacted the cyber cell," as quoted by a report by Indian Today.
Modern technology has led to an upsurge in online fraud. The government has occasionally issued warnings to citizens not to divulge their bank information to unauthorised parties and people. People can now use WhatsApp messaging to conduct internet scams. One method that con artists use to extort money is identity theft. Veteran Bollywood star Annu Kapoor lost Rs. 4.36 lakh in an online fraud last year after the con artists demanded that he update his KYC information. After a two-month investigation, Mumbai Police eventually detained the offender.
Last Updated Sep 13, 2023, 7:17 PM IST