Ananya Panday summoned again by NCB: Did Sameer Wankhede scold Ananya during interrogation? Read this
Ananya Panday will be questioned for the third time by the Narcotics Control Bureau today. Did you know that she got an earful from Sameer Wankhede during interrogation?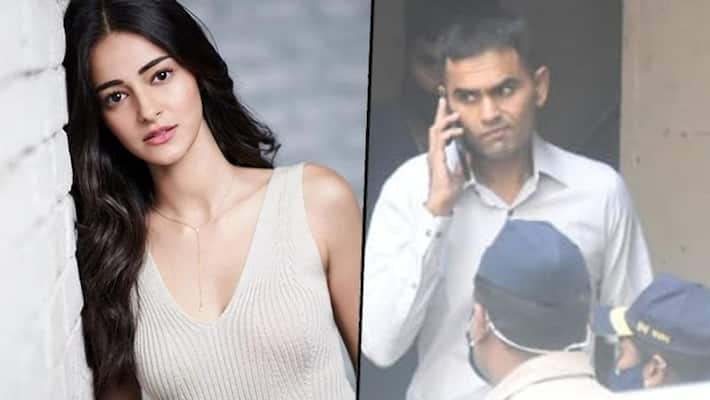 Bollywood young actress Ananya Panday has grabbed the national headlines ever since she was summoned by the Narcotics Control Bureau (NCB) last week. The actress was also questioned by the agency on Friday, reportedly for four hours. The NCB has summoned the actress today, October 24, for the third round of questioning in connection with the Mumbai drugs cruise case.
During her last session with NCB, which was held on Friday Ananya Panday reportedly was pulled up by NCB Mumbai zonal director Sameer Wankhede. On the second day of Ananya's questioning in connection with the Aryan Khan case. 
Also read: Aryan Khan case twist: NCB witness drops 'Rs 25 crore bomb'; agency denies allegation
An ANI report stated that Sameer Wankhede gave Ananya an earful for arriving late at the NCB office on both days. ANI reported, "You were asked to come at 11.00 am, and you are arriving now. Officers are not sitting here, waiting for just you..... This is not your production house, this is the office of a central agency. Come at the time you are called at."
First, on October 21, Ananya was asked to report at the NCB office at around 2pm. But she reached with her father, Chunky Panday the NCB office at around 4 pm. That day interrogation went on for two hours; the questioning didn't complete because of the time shortage. It is said that the central agency does not question a woman beyond 6 pm.
Hence, Ananya was again asked to present on Friday at 11 am, but she reached at around 2pm. On the second day, Ananya was questioned for four hours and was asked to be present again on Monday.
Reports said Sameer did not overlook Ananya's lack of punctuality and allegedly scolded her for keeping central government officials waiting for hours. NCB is not a production house, Sameer Wankhede reportedly told Ananya. 
An ANI report quoted an NCB source saying, "The chats recovered from Aryan Khan's mobile phone reveal that in 2018-2019, she (Ananya) helped supply drugs to Aryan thrice by providing him the numbers of drug dealers." But, the actress denied all the allegations. According to a report, Ananya said that she had never used any narcotics during the interrogation and the chats with Aryan Khan were in light humour.
Also Read
'If Shah Rukh Khan joins BJP, drugs would turn into sugar powder'
NCB's Sameer Wankhede to take legal action over Nawab Malik
What is Shah Rukh Khan's son Aryan Khan doing in Arthur Road jail?
More trouble for Ananya Panday? NCB to grill actress again over suspicious financial transactions
Last Updated Oct 25, 2021, 12:27 PM IST