Actress Gautami Tadimalla land grab case: Six booked by Chennai police for death threats
The Chennai Police Commissioner has registered a case against 6 persons on the complaint of actress Gautami that her assets worth Rs 25 crore were stolen using fake documents.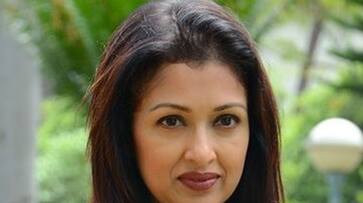 A case has been registered against six people on the complaint of actress Gautami that her assets worth Rs 25 crore were stolen using fake documents. Gautami had earlier complained that her land in various parts of Tamil Nadu had been grabbed and she and her daughter were now facing death threats. The complaint was filed with the Chennai Police Commissioner. 
The police filed an FIR in the case on November 9. Gautami was called and took a detailed statement. Kancheepuram district police are investigating the case. Gautami appeared before the superintendent. The police took their statement for half an hour.
Actress Gautami has filed a complaint with the Chennai Metropolitan Police Department, alleging that construction company president Alagappan cheated her of property valued at Rs 25 crore. In her complaint, she claims that she faced death threats from Alagappan, causing distress for herself and her daughter. 
She purchased 46 acres of land in Sriperumbudur, valuing 25 crores, with her hard-earned money. In need of funds for her family and medical treatment, Gautami sought the assistance of Alagappan, the head of a construction company, to sell the land. Granting him power of attorney, she signed various documents. However, Alagappan allegedly sold her agricultural land for Rs 4 crores, disbursing only Rs 62 lakhs to her. Furthermore, he is accused of forging her signature and fraudulently seizing 8 acres of her land, leading to Gautami facing death threats when seeking clarification.
In the complaint, Gautami demanded that the police should intervene in the matter to buy back the lost land and the fraudsters should be brought before the law. After that, Gautami announced that she was leaving the party as she did not get support from the BJP, which she had been a member of for 20 years.
Gauthami is a famous actress in Telugu, Kannada, Tamil, Hindi, and Malayalam languages. Kamal Haasan's ex-partner Gautami is also a cancer survivor. 
Last Updated Nov 11, 2023, 3:22 PM IST