It Can Get Worse. Much Worse.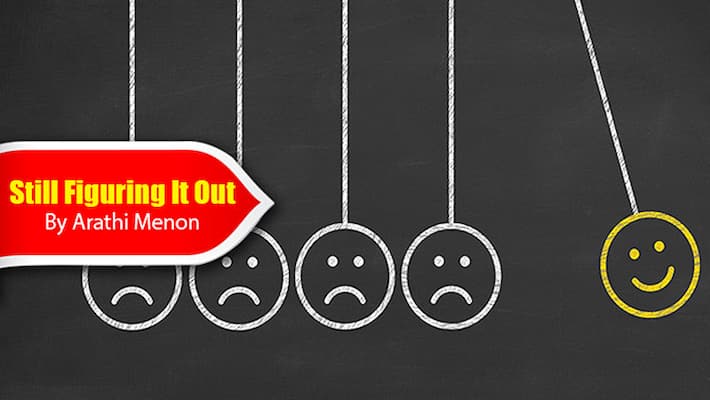 Going through the most terrible, pimply wasteland of unhappiness? Here's how you can make it better. Think of something worse that could happen to you. For example, if you feel like you got the most horrible boss in the world, a toad with oozing puss warts of manipulation, deception and laziness, think of how it would be if you had no job.
Imagine the situation. You do not get that monthly cheque, the landlord beats down on your door, the fridge is empty and reeks of that unused odour for the electricity has been cut, your favourite brand is on a 99 percent sale and yet you can't afford a single item. Does the boss now feel like a perfumed rose with a few extra thorns?
A friend of mine inherited her husband's dog from his bachelor days. Since the time they have been married, I have heard her complain about the mutt. How he sheds hair everywhere, drools on the new sofa, chews her teak wood table and he even bit her mother.
He passed away three months ago. Now, she constantly talks about how much she misses him. She recounts with so much love all the little things he used to do. How he followed her around the house, the way he would stick a wet nose into her hand when she was sad, his sharp bark at her husband when they would fight, as if he was taking her side. The other day when I went to her house I even found a huge framed photograph of that nasty little mutt.
Recently, I have moved to a new place and I am trying a new experiment. Every time something about the place irritates me or makes me miss home, I think about other places, which would have been dreadful. In my head, I run scenarios of lands with desolate landscapes, of homes without light, of spaces without a single friend, and suddenly this new home I am in turns wonderful. The irritation seems such a minor niggle, I feel almost embarrassed for having been upset by it.

Also read:
 
It makes me wonder, do we get used to complaining? Are we all actually, secretly happy in our own lives but we can't see it? I am not saying life is easy, it can with its multiple complications, disappointments, googlies, surprises and asinine habit of throwing the nasties at us, make our world completely miserable.
Luckily, we don't need to worry about that anymore for we have a sure-fix formula. A mind trick that will help us feel better no matter how awful the situation is. From now on, to cheer-up when things go bad, just remember, they can get worse.
 
Still Figuring It Out' a funny, sad, questioning take on adulthood will appear every Saturday on Asianet Newsable. Arathi Menon is the author of Leaving Home With Half a Fridge, a memoir published by Pan Macmillan. She tweets at here. The views expressed here are her own.
Last Updated Mar 31, 2022, 12:33 PM IST