Widow and man caught in compromising position beaten, tonsured and paraded
A cruel case of mob justice and kangaroo court verdict was reported from Manipur after a woman and a man were paraded in humiliation. The incident comes just few days after a similar case in Uttar Pradesh.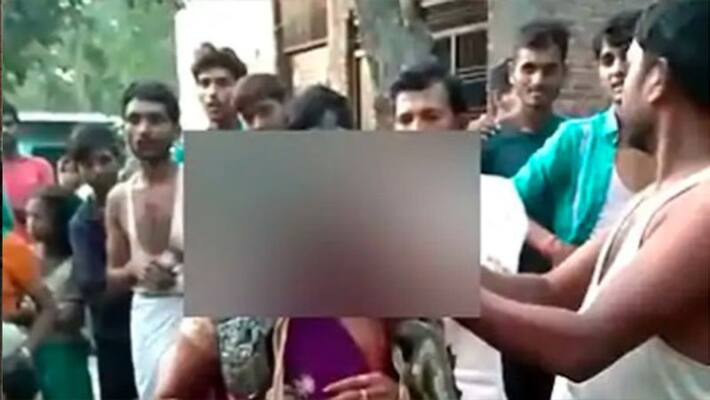 Mainpuri (UP): There are still sections of society that conform to the age-old tradition of mob justice and kangaroo courts which resort to awarding punishments ignoring the Indian legal set up. In a new case, a 35-year-old woman and a 40-year-old man were paraded in a Mainpuri village in similar fashion that occurred a few days ago in UP. 
On Friday night, the man and woman were humiliated with their heads shaved and faces blackened for having an alleged affair. 
Police have arrested three relatives of the woman – two women and a man – after an FIR was registered against 15 people on a complaint filed by the 40-year-old man.
As per reports, the woman is a widow with three children and resided in a village. The man left his wife a few years ago and lived with the widow which caused objections from families of the two people. Both are said to be from the Dalit community. 
 
"A team reached the village and rescued them. During the preliminary inquiry, it came to light that the villagers caught them allegedly in a compromising position at the man's house. The couple was then beaten up and their heads were shaved and faces blackened. The villagers also put a garland of slippers around their neck and paraded before the police arrived," an official was quoted as saying.
A case has been registered in this regard. 
Last Updated Aug 30, 2020, 1:59 PM IST