Vikas Dubey encounter impact: Chandigarh's Don Bishnoi asks to be handcuffed while taking him to court
After the death of Vikas Dubey, Lawrence Bishnoi, a Chandigarh based don in Rajasthan has appealed for him to be taken to court in handcuffs fearing police may shoot him.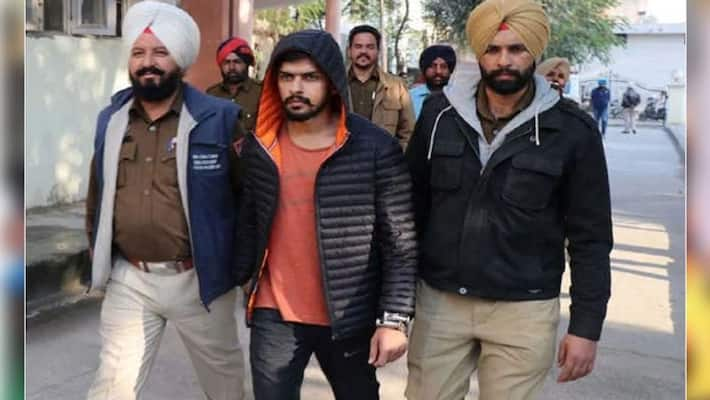 Chandigarh: After the death of UP's most influential and politically well-connected gangster Vikas Dubey, a Chandigarh based gangster housed at Bharatpur Jail in Rajasthan has moved a petition in Chandigarh District Court, saying he should be produced in court only if he is handcuffed.
The gangster has two FIRs lodged against him in relation to firing incidents at Sector 33 and Sector 9 in Chandigarh, in June.
Following his petition, the Court issued a notice to police to submit a reply on July 13. Bishnoi fears that he too would meet the same fate in a police encounter like that of Vikas Dubey.
Bishnoi was arrested in connection with firing at a liquor contractor's brother Rakesh Singla on May 31. He is also accused in a case related to a June 2 incident in which unidentified persons had fired bullets at a wine shop in Sector 9D which resulted in four people being injured.
Bishnoi alleges that the Union Territory police want to falsely implicate him in unconnected cases to earn reputation.
It is reported that Bishnoi's lawyer, through a petition, mentioned that the Investigating officer will procure a protection warrant from the court without disclosing the facts and while producing him before the court, on the way, the petitioner (Bishnoi) will be killed in a fake encounter by police, over the false narrative that he had tried to abscond from custody.
"To avoid fake encounters, the accused person should be brought to court handcuffed", says Bishnoi's lawyer.  
Last Updated Jul 11, 2020, 2:07 PM IST