Shocking: Children tied, beaten for attempting to get second helping of prasad at religious event
In a shocking incident, two minor children were tied and beaten, because they lined up for a second time in the queue meant to receive 'prasad'. The incident was reported from Mathura in Uttar Pradesh.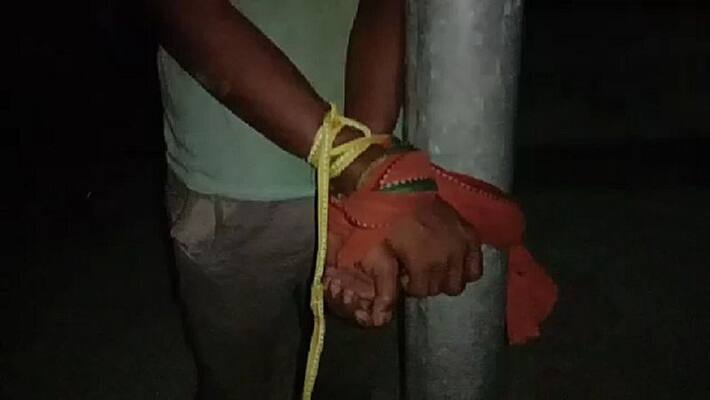 A religious festival at Maant village in Mathura turned out to be a nightmare for two boys aged 12 and 10. The boys were tied and flogged. Their crime, according to those who beat them up, was that they lined up for a second time to get their hands on fruits that were being distributed as 'prasad'.
The incident occurred two days ago but made it on to social media much later, causing a stir on Twitter. Police swung into action and arrested Pawan Kumar and Susheel Kumar under relevant sections of the IPC on Sunday.
Initially, the district Childline officials took up the issue with the UP State Commission for Protection of Child Rights and district child welfare committee in this regard. Now, officials have placed a demand to book the accused under Juvenile Justice (Care and Protection of Children) Act too.
The accused persons had gone into hiding after the issue came to light on social media.
According to one of the victims, lining up in the queue for a second time had antagonised the accused youths who were distributing fruits and sweets.
As per reports, one of the boys claimed he was slapped and then tied with a cord and beaten for objecting to the youths refusing to serve them.
Also watch: We know India is battling enemies like the dreaded Covid-19 & a conniving China. But there is a bigger enemy, and that one lies within.
Find out more in #TheNewsableDecipher
Last Updated Jul 28, 2020, 10:40 AM IST