Kerala violinist Balabhaskar death: CBI to question music director Stephen Devassy
In connection with the probe into the death of violinist Balabhaskar, the CBI will question musician Stephen Devassy.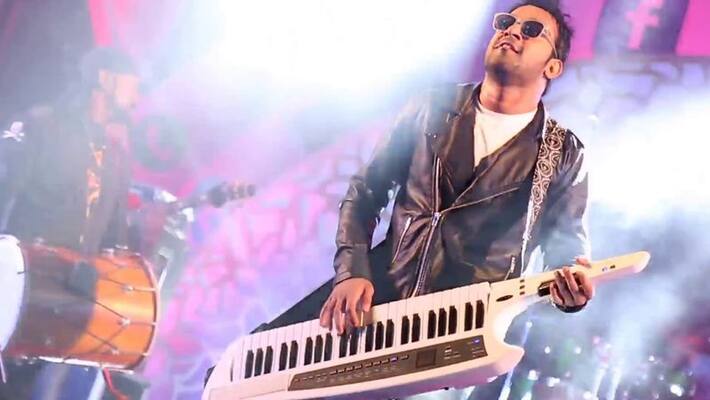 Thiruvananthapuram: Music director Stephen Devassy will be questioned by the Central Bureau of Investigation (CBI), in connection with the violinist Balabhaskar death case. Balabhaskar's close friend Devassy will be questioned by the CBI on September 17.
Days ago, the CBI sought permission to conduct a lie-detector test on four people in connection with the death of violinist Balabhaskar. Court also granted permission to subject four of Balabhaskar's friends Prakash Thambi, Vishnu Somasundaram, Soby George and driver Arjun for polygraph test.
Also read:  Kerala gold smuggling case: Crime Branch begins probe against police officers for taking selfie with accused
Balabhaskar and his family met with an accident at Pallipuram near Thiruvananthapuram, Kerala, in the early hours of September 25. While Balabhaskar and his wife, Lakshmi were rushed to a nearby hospital for treatment, their two-year-old daughter, Tejasvini, unfortunately, died on the spot. Balabhaskar died in the hospital on October 2.
Earlier, Balabhaskar's family had alleged that Prakash Thampi and Vishnu Somasundaram may have been involved in the death of the violinist. Balabhaskar's father had alleged that Prakash and Vishnu had forced Balabhaskar to hire Arjun as his driver.
Also read:  Kerala gold smuggling case: Did accused Swapna Suresh call up higher officials from hospital?
It was reported that Arjun was behind the wheel when the accident occurred on September 25. A few days ago, Balabhaskar's driver Arjun had told Kerala Police that Balabhaskar himself drove the car on the day of the incident.
Later, Balabhaskar's wife Lakshmi had told the cops that it was indeed Arjun who had been driving while the accident occurred and that Balabhaskar was seated in the back seat of the vehicle. Lakshmi further said that she and her daughter were sitting in the front seat with Arjun.
According to latest reports, Arjun still maintains that Balabhaskar was driving the car from Thrissur to Thiruvananthapuram after they stopped over to drink juice in Kollam.
Last Updated Sep 16, 2020, 1:31 PM IST