Kerala snakebite murder: Traces of cobra venom found in victim Uthra's body
The chemical analysis done on the body of Uthra, who was killed by husband Suraj using a snake, found traces of cobra's venom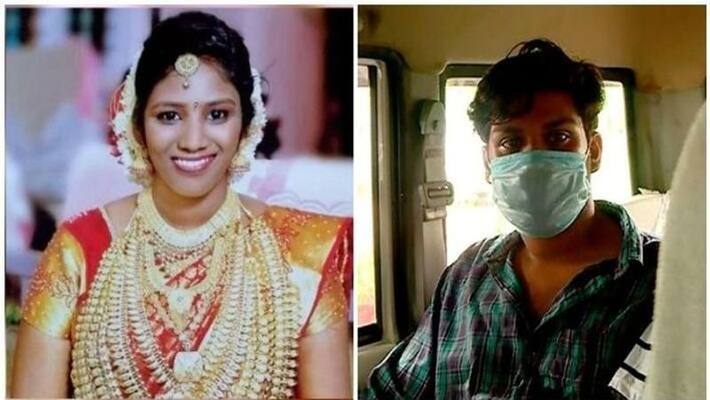 Kollam: Cobra's venom was found in Kerala snakebite victim Uthra's body during the chemical analysis. The DNA analysis done on the carcass of the cobra is still awaited.
This chemical analysis report points fingers at deceased Uthra's husband Sooraj as it reinforces his confession.
In Uthra's internal organs, traces of medicines were found too. The investigation team is probing whether these medicines were used to insensate Uthra during the crime.
Days ago when the accused was taken to his home by the investigating team to collect evidence, Sooraj admitted to the media that he killed his wife. He added that he bought the snake with the intention of killing her.
When the media asked whether his family is also involved in the crime, he said his family is not connected to the murder.
On May 7, Uthra died of snakebite at her house in Kollam. After four hours of police questioning, Sooraj confessed to killing his wife using a cobra. It is also reported that Sooraj bought two snakes for Rs 10,000 to kill his wife.
Sooraj on March 2 tried killing Uthra at his house using another snake, but his attempt failed.
Last Updated Jul 18, 2020, 12:09 PM IST