Kannada actress Samyuktha Hegde files complaint against Kavitha Reddy
Samyuktha Hegde and friends were physically and verbally abused by a group of people including All India Congress Committee member Kavitha Reddy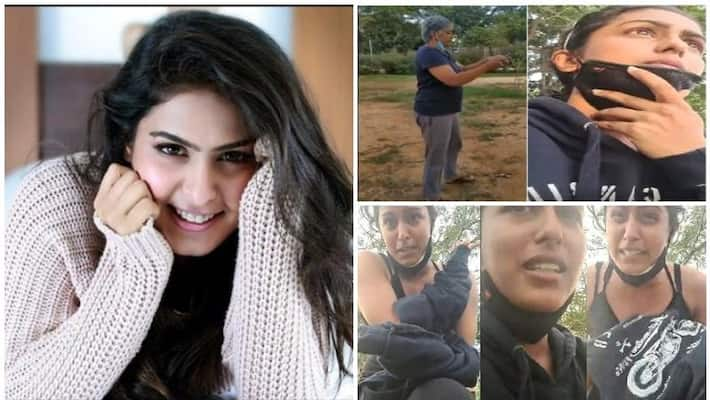 Bengaluru: Actress Samyuktha Hegde and friends filed a complaint against All India Congress Committee member Kavitha Reddy for physically and verbally abusing them. The complaint has been filed in HSR Layout Police Station.
The actress submitted a written complaint on September 5 morning, after which an FIR was registered against Kavitha Reddy and others.
The attack for wearing a sports bra:
Samyuktha and a group of her friends were working out at Agara lake park in HSR Layout on Friday evening. After a warmup was done Samyuktha took off her pullover and started working out in a sports bra which she had already worn inside.
As the girls continued working out with their hula hoops a middle-aged woman (Kavitha Reddy)came out of nowhere and started ordering Samyuktha stating that she cannot wear such clothes in public.
When Samyuktha and her friends questioned what was wrong in wearing a sports bra, the woman physically abused a friend of Samyuktha which was seen in the video shared on Samyuktha's Twitter handle.
Last Updated Sep 6, 2020, 3:58 PM IST