Have a dummy gun? You could be arrested
Central Crime Branch officials on Friday arrested two persons for possessing dummy guns and booked them under the Arms Act. Experts say, that its only after ballistics report that investigation can proceed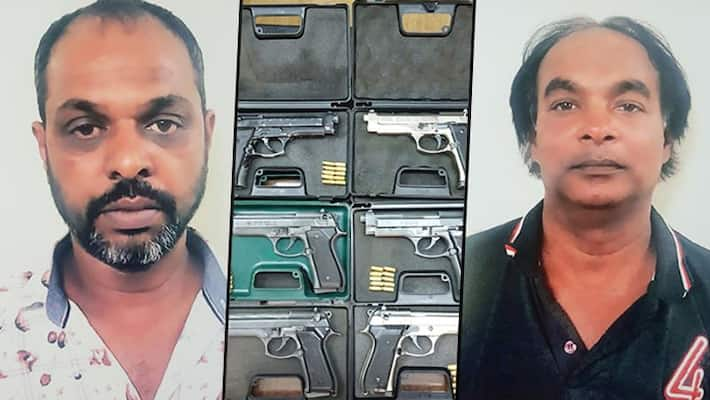 Bengaluru: The Central Crime Branch, acting on a tipoff arrested two persons for possessing dummy guns on Friday. 11 blank pistols, 303 type 10 firearms and seven stun guns were seized from two persons at Suddaguntapalaya Police Limits in Bengaluru.
According to police, these dummy guns were brought from Mumbai and can be misused to threaten people and commit offences.
It is said that these guns were brought to rent it out for film stunts. However, the holders of the devices, 38-year-old Mohammed Junaid and 45-year-old Mohammed Tabrez, did not have a license.
The operation was led by DCP crime KP Ravikumar and ACP SN Nagaraju.
Experts take:
Senior high court advocate Shankrappa says, based on ballistics report the progress of the case can be decided. If the experts say the guns are not real and cannot harm any being, the case can be dropped, and the person can be let off. If the officers find that the same guns were used to threaten people, charges based on the Arms Act will be dropped and other sections under Indian Penal Code will apply.
Last Updated Feb 15, 2020, 6:06 PM IST