Conman dupes UAE businessmen of Dh 6 million, escapes on repatriation flight after mega fraud
The cheques were dated for May 27 but the conman had left for India on May 11 in the Vande Bharat repatriation flight along with 170 evacuees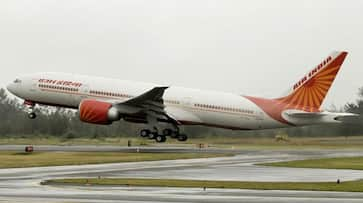 Bengaluru: This is called taking advantage of the coronavirus pandemic. When people are struggling due to loss in business, job loss etc, a conman from India duped UAE traders of Dh 6 million and left the country on repatriation flight in the name of COVID-19. Traders realised it once their cheques bounced. But by then, the man, who had cheated them, had left the country.
Yogesh Ashok Yariava, 36, owned Royal Luck Foodstuff Trading in UAE and brought a huge quantity of supplies worth six million dirhams (approximately $1.62 million). He is said to have given post dated cheques to all traders he purchased from.
According to Gulf News, he stole as many materials as possible from facemasks to eatables. The companies duped by him were Skydent Medical Equipment, Raheeq Laboratories and GSA Star from where he brought facemasks, hand sanitisers and gloves worth half million dirhams (approximately $13,612). He took rice and nuts from Al Baraka foods tuna, pistachios and saffron from Yes Buy General Trading, French fries and mozzarella cheese from Mehdu General Trading, frozen Indian beef from Al Ahbab General Trading and halwa and tahina from Emirates Sesame Factory all amounting to nearly 6M dirhams.
Gulf News said that Yariava left for India on the Vande Bharat Mission repatriation flight along with 170 evacuees. He booked the ticket for Hyderabad in South India and left Abu Dhabi on May 11.
The cheques were dated for May 27 and traders had a shock of their life when they bounced. Many traders visited Indian Consulate office in Dubai but did not get much help there. On Thursday, May 28 they filed their complaints with the Bur Dubai police station.
The traders had already visited Royal Luck Foodstuff building at Opal Tower office in Business Bay just to find out that the shop was closed and out of 18 staff of the company, none could be spotted. The traders also visited the warehouses of Royal Luck Foodstuff but had to return empty handed from there too.
Traders' calls went unanswered. Reports claimed that the security guard of Royal Luck Foodstuff building was last seen on May 17. As it is not possible to take all the stuff to India, it is speculated that Yariava sold the materials in Abu Dhabi before he left the country.
Last Updated May 30, 2020, 6:38 PM IST