Bengaluru drug accused Shaik Fazil extends New Year wishes; CCB yet to trace him
While the CCB Police managed to nab quite a few celebrities for their alleged drug link in Bengaluru, one of the accused Shaik Fazil still remains untraced. However, he managed to send wishes to thousands of his followers on his Facebook page from an undisclosed location.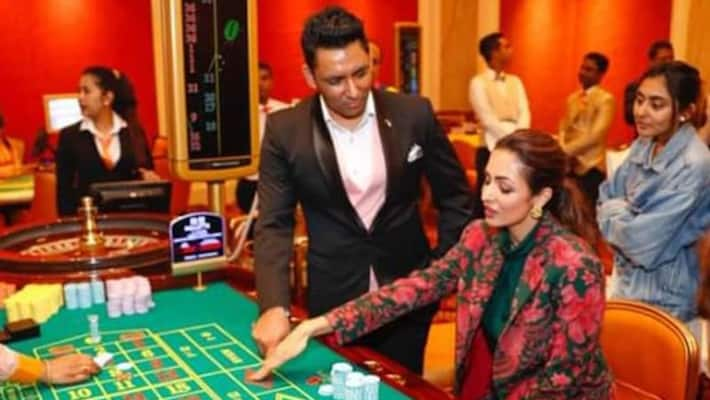 In September, when CCB Police swooped in on many celebrities, government workers for an alleged drug deal link, one big name was Shaik Fazil who runs a casino in Sri Lanka.  But he still manages to remain elusive, however, throwing a challenge to CCB, he has wished his followers on New Year from an undisclosed location.
Fazil, who hails from South Bengaluru was one of the prominent names along with Viren Khanna, Aditya Alva who are branded as crazy party organizers, and every Bollywood and Sandalwood celebrity who visits Sri Lanka, figure in the guest list of Fazil.
The CCB Police after raids, and arrest of celebrities like Ragini Dwivedi, Sanjjanaa Ganraji, and others, have got an FIR registered at Cotton Pete Police Station in Bengaluru west and a chargesheet has been filed against the accused persons.
The team recently caught Bollywood actor Vivek Oberoi's brother-in-law and former minister Jeevaraj Alva's son Aditya Alva from Chennai after four months of chase, but tracing Sheik has become an unsolved puzzle for the cops.
Adding insult to injury, the cops who failed to nab Fazil, the accused has taken to Facebook to wish his followers on the eve of New Year.
"Its been a roller coaster year, a lot of love shared and received.. for those that stood by me, from my heart *I thank you*.. But most of all I want to give blessings to those who turned around on me. "*You Made Me Stronger*". After losing my brother this year, I saw people for who they are. I have no expectations and now neither fear of loss. *2021 Is the year, not just mine but yours too, live in the reality and remember that adding fuel to someone's fire will either burn you or explode on you*. Be real and Be True..!
*Happy New Year To You*." The accused wrote on his Facebook page.
Last Updated Jan 15, 2021, 6:42 PM IST