WTC Final, IND vs AUS: Play fearlessly to win titles, advices Harbhajan Singh to Rohit Sharma and Co.
Having come short in ICC knockout games on numerous occasions since winning their last trophy in 2013, India find themselves in a spot of bother in the World Test Championship (WTC) Final against Australia at The Oval.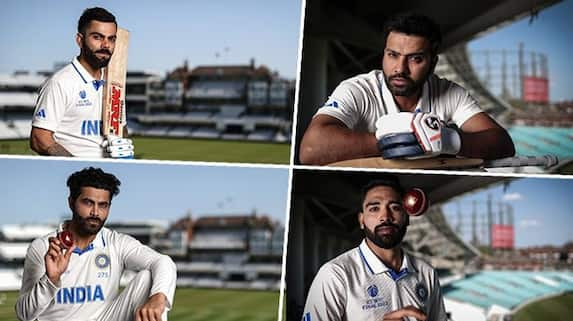 Veteran Indian spinner Harbhajan Singh believes playing four seamers in the World Test Championship (WTC) final against Australia at The Oval was a little "too much" and the current side hasn't demonstrated the courage necessary to win ICC championships. India is in trouble against the mighty Aussies in the ultimate Test match as they desperately aim to break their decade-long ICC trophy jinx.
In games with a lot of strain, Harbhajan Singh, who is present at The Oval as a commentator, saw that the players became "too tight" and counselled them not to worry about the outcomes.
Also read: WTC Final, IND vs AUS: Steve Smith reveals bowling strategy that left India's top order in disarray
"There is nothing lacking (in terms of skills). The more you play the big games the better you get. I feel you need to play more freely in these big games. I think we have become a bit too tight. Will have to play more freely and not think about the results," Harbhajan Singh told PTI news agency at The Oval.
"The more you leave the players to do the job, they will do the job. If you put pressure on them that if you don't perform well, some get dropped and some don't (they will feel underconfident). The idea is to give them confidence that even if you don't do well, give your best. That way we will probably lift a few cups. Just play fearlessly," the two-time World Cup winner added.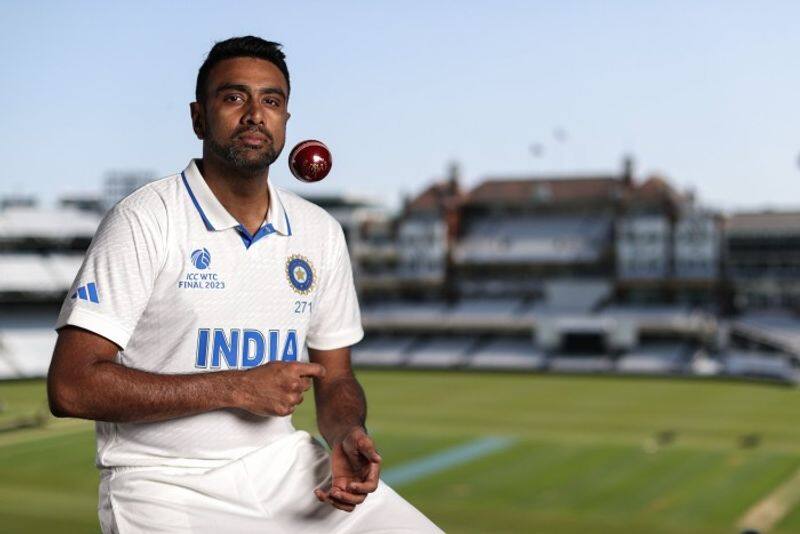 Ravichandran Ashwin, the top-ranked Test bowler in the world, was not included in the team's playing XI since the final lineup consisted of four seamers and all-rounder Ravindra Jadeja. India had the wrong combination in the WTC final a few years prior against New Zealand, and it appears they made the same mistake this time around.
"The game is for five days so you have to choose your bowlers according to those five days. Ashwin is a proven performer, four seamers are a bit too much. Day four, day five are as important as day one. It is also important how you finish the race," Harbhajan Singh said.
"May be the management did not think too much about it and went ahead with four seamers which is way too many. It was still understandable if someone of the caliber of Mohammed Siraj and Mohammed Shami was sitting out, then it would have still been okay (to play four pacers)," said the former off-spinner.
In the first innings of the game, Siraj and Shami made better use of the surface while Umesh Yadav and Shardul Thakur did not appear to be at their best.
"Maybe management thought the conditions were more in favour of the seamers. You needed to take a call between Shardul or Ashwin. It is hard on Ashwin to sit out even after taking so many wickets. Would have been better to play Ashwin and play two-spinners instead of four seamers, even though wicket was green on day one," Harbhajan Singh opined.
Also read: WTC Final, IND vs AUS: Ponting lauds Siraj as 'ultimate competitor'; says India should've bowled fuller
The over-reliance on Siraj and Shami, according to Harbhajan, does not assist the team's situation.
"It has come down to the captain's confidence also. The captain had more confidence in Shami and Siraj, they were bowing really well in the IPL also. Umesh did not play much coming into this game and same with Shardul. Less bowling did not solve the cause," the veteran spinner concluded.
Last Updated Jun 9, 2023, 1:43 PM IST