'Worst ever XI': Ajit Agarkar, Jasprit Bumrah included; Indian fans slam Australian media house
Indian fans took to Twitter to slam an Australian media house after it named Ajit Agarkar in the 'worst ever' tailenders XI. It also included Jasprit Bumrah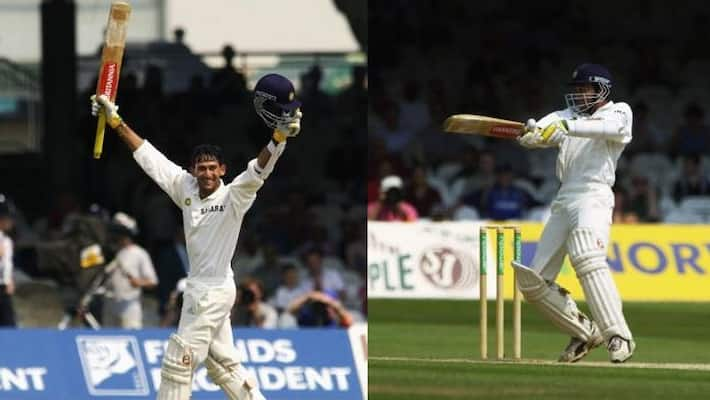 Bengaluru: Indian cricket fans were shocked to see former all-rounder Ajit Agarkar in an unwanted list even though the Mumbaikar has a decent average with the bat and also a Test century scored at the iconic Lord's ground in England.
Australia's Fox Sports website unveiled an All Time XI of "worst ever" tailenders. It featured Agarkar, who played 26 Tests, 191 ODIs and four T20Is between 1998 and 2007, among others. In the list, Agarkar is the only batsman with a Test century (109 not out). The next best is 61 by paceman Glenn McGrath of Australia.
Also read: Exclusive interview with India Test batsman Hanuma Vihari
Agarkar scored 571 runs at an average of 16.79 in Test cricket and made 1,269 runs in ODIs at an average of 14.58. The right-hander once hit a 50 off just 21 balls in an ODI, against Zimbabwe in 2014. He still holds the Indian record for fastest ODI fifty.
Also read: Virat Kohli picks 'most loved' international cricketer ever in India
While talking about Agarkar being in the "worst ever" side, the Australian website justified, "Agarkar boasts something neither Sachin Tendulkar nor Ricky Ponting nor Jacques Kallis nor Brian Lara have achieved – he has scored a Test century at Lord's. If McGrath was hard done by to be in this side, then Agarkar has been stitched up.
"At the end of the day though, this is an Australian website and Agarkar famously scored seven ducks in a row against Australia, saluting the crowd at the Gabba when he ended the torrid run in 2003. Incredibly, eight of the nine ducks he notched where against Australia."
Renowned commentator and journalist Harsha Bhogle questioned Fox Sports. He wrote on Twitter, "Agarkar? He has a test century! Got an odi 50 in 21 balls!".
There is another Indian in the list, fast bowler Jasprit Bumrah. The captain of the side is New Zealand's Chris Martin.
Here is the "All Time XI Worst Ever Tailenders" with their Test runs
1. Chris Martin (New Zealand) (captain) (123 runs at 2.36. High score (HS) - 12 not out. 36 ducks)
2. Courtney Walsh (West Indies) (936 runs at 7.54. HS - 30 not out. 43 ducks)
3. Glenn McGrath (Australia) (138 runs at 7.36. HS - 61. 35 ducks)
4. Monty Panesar (England) (220 runs at 4.88. HS - 26. 20 ducks)
5. Ajit Agarkar (India) (571 runs at 16.79. HS - 109 not out. Nine ducks)
6. Jasprit Bumrah (India) (32 runs at 2.90. HS - 10 not out. Six ducks)
7. Phil Tufnell (England) (153 runs at 5.10. HS - 22 not out. 15 ducks)
8. Bruce Reid (Australia) (93 runs at 4.65. HS - 13. Six ducks)
9. Devon Malcolm (England) (236 runs at 6.05. HS - 29. 16 ducks)
10. Henry Olonga (Zimbabwe) (184 runs at 5.41. HS - 24. 14 ducks)
11. Pommie Mbangwa (Zimbabwe) (34 runs at 2.00. HS - 8. Nine ducks)
Last Updated Apr 30, 2020, 7:44 PM IST