Watch: Anushka Sharma bowls short ball at Virat Kohli; India captain does underarm bowling
Virat Kohli and Anushka Sharma were seen playing cricket during the nationwide lockdown due to the coronavirus (COVID-19) pandemic. The video has gone viral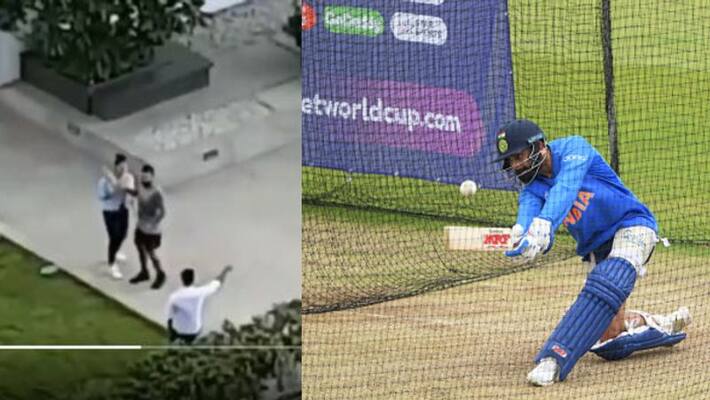 Mumbai: After India captain Virat Kohli posted a video of him running outside his Mumbai home, now a video has surfaced where he and his Bollywood actress wife Anushka Sharma are playing cricket amid the nationwide lockdown due to the coronavirus (COVID-19) pandemic.
Also read: Virat Kohli reviews Paatal Lok
On Saturday (May 16), a video has gone viral on social media. In that, at first, Kohli is seen bowling underarm to Anushka. She hits one of the deliveries high and wide of Kohli and the Indian skipper fetches the ball.
Watch: Kevin Pietersen rates 'freak show' Kohli higher than Sachin Tendulkar, Steve Smith
Later, Kohli wears gloves and starts to bat. Anushka takes over the bowling duties. Kohli defends a ball and later Anushka delivered a wide ball. Also, there is another person doing wicketkeeping and fielding duties for the couple.
Also read: Virat Kohli returns to training amid lockdown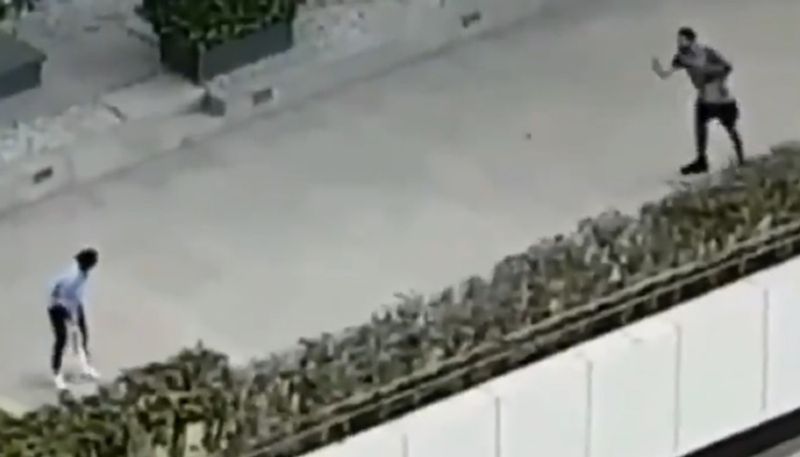 A Kohli fan shared the video on Twitter. His handle is @Cheeku218 with the name "Virash". The user captioned the video, "Finally after soo much long time saw Virat Batting (Partying face emoji) Virat Anushka playing cricket in building today (Partying face emoji) Anushka bowls a Bouncer to Virat (Face with tears of joy emoji) #ViratKohli  #AnushkaSharma #Cricket (sic)."
On Friday night (May 15), Kohli had posted a video of him running. He had written along with the video, "Putting in the work is a way of life and not a requirement of profession. Choice is yours."
Near the same place, today, Kohli and Anushka were seen playing cricket. It looks like it is located just outside of their house.
According to a report, Kohli and his teammates could return to training soon. They are likely to attend an "isolation camp" at Bengaluru's National Cricket Academy (NCA).
Last Updated May 16, 2020, 4:14 PM IST