Watch: '5 David Warners' dance to Akshay Kumar's 'Bala Shaitan Ka Saala' song; Virat Kohli can't stop laughing
Virat Kohli had a good laugh after watching David Warner dancing to Akshay Kumar's 'Bala Shaitan Ka Saala' song on Instagram. Check out the video here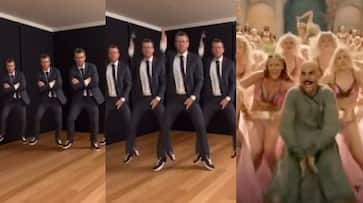 Bengaluru: Australia's opening batsman David Warner has emerged as an Instagram star. He has been enthralling fans with his dance moves, lip-synching movie dialogues as the world continues its battle against the coronavirus (COVID-19) pandemic.
Also read: Full document of ICC's 'back to cricket' guidelines
On Friday night (May 22), left-handed Warner's video impressed India captain Virat Kohli too. This time, the Sunrisers Hyderabad (SRH) skipper chose to dance to Bollywood star Akshay Kumar's 'Bala…Shaitaan Ka Sala' song from the movie Housefull 4.
Watch: David Warner delivers 'Baahubali' performance
"I think I've got you covered @akshaykumar #bala #fun #friday #challenge Friday nights (sic)," Warner captioned the video, which has garnered over 1.4 million views.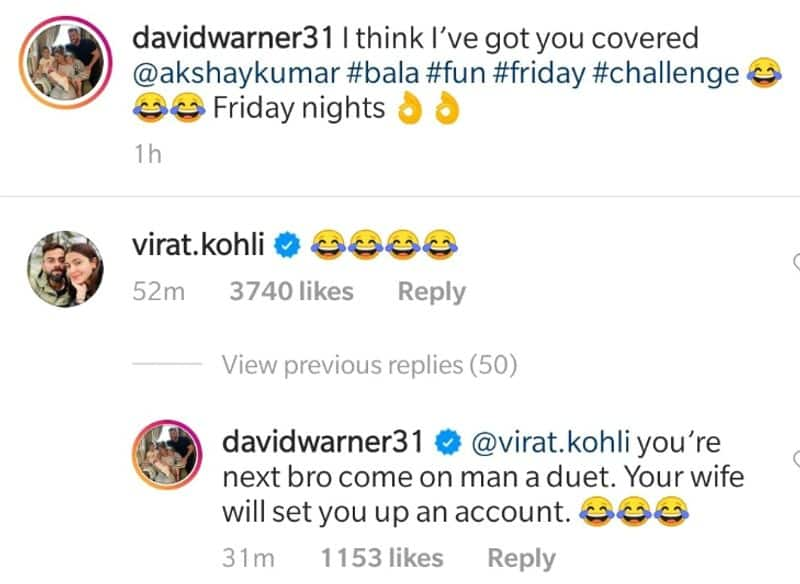 The video has 'five David Warners' dancing to the tunes of Akshay's song. Kohli replied to Warner's post with four laughing emojis.
Watch: David Warner dances to 'Butta Bomma' song
Earlier on Friday, Warner had been seen dancing with his family. However, this time, his mother Lorraine too joined to have fun in 'banana drop' video on TikTok.
So far, Warner has danced to Hindi, Telugu and Tamil songs. Also he has lip-synched Prabhas' dialogue from the blockbuster movie Baahubali.
Watch: Warner shakes a leg to Tamil song
During the lockdown, Warner has been a real entertainer for fans. And he is not finished yet, fans are expecting more of the Australian's videos on Instagram.
Last Updated May 23, 2020, 12:09 PM IST