Virat Kohli posts unseen photo; praises opposition player as 'good man'
Virat Kohli has shared an unseen photo from this international cricket career and praised an opposition player who is seen in the picture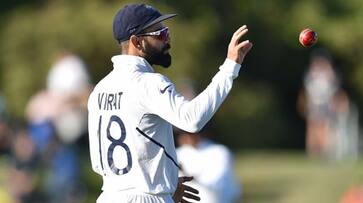 Bengaluru: Be it his teammate or a player from the opposition camp, India captain Virat Kohli doesn't stay away from acknowledging a good performance.
Also read: Virat Kohli speaks on his 'only weakness in life'
With India under a lockdown due to the coronavirus (COVID-19) pandemic and no cricket around the world, Kohli has been active on social media. In recent times, he has inspired his fans with his workout videos.
Watch: 'Dinosaur' in Virat Kohli's house
On Friday (May 22), Kohli posted an unseen picture of him with New Zealand captain Kane Williamson. He described the Kiwi as "good man".
Also read: India likely to tour South Africa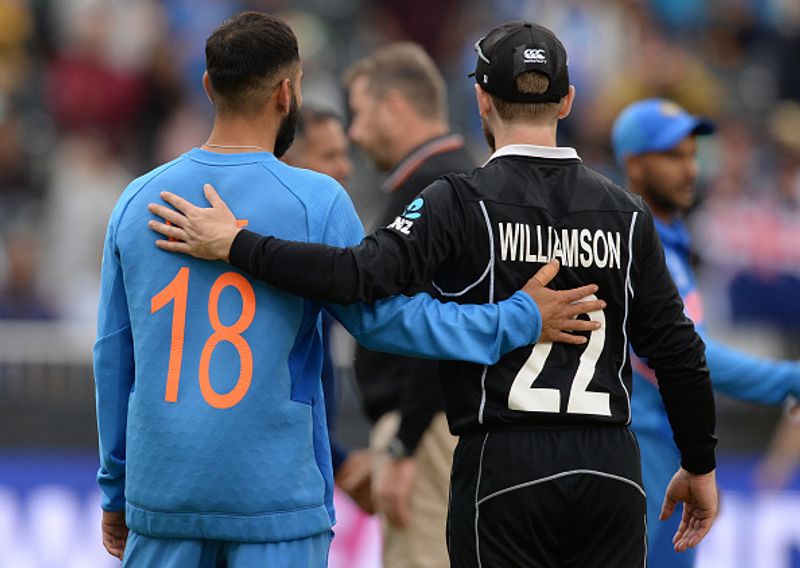 In the picture, Kohli and Williamson are walking together with the Indian having put his left hand on the back of the New Zealander. He captioned it, "Love our chats. Good man."
This image looks like it was taken before the duo went for the coin toss in one of the Test matches. Both players are seen wearing blazers and are in whites. Earlier this year, India had toured New Zealand where they suffered a 0-2 whitewash in the Test rubber and also 0-3 clean sweep in ODIs. However, they whitewashed the hosts 5-0 in T20Is.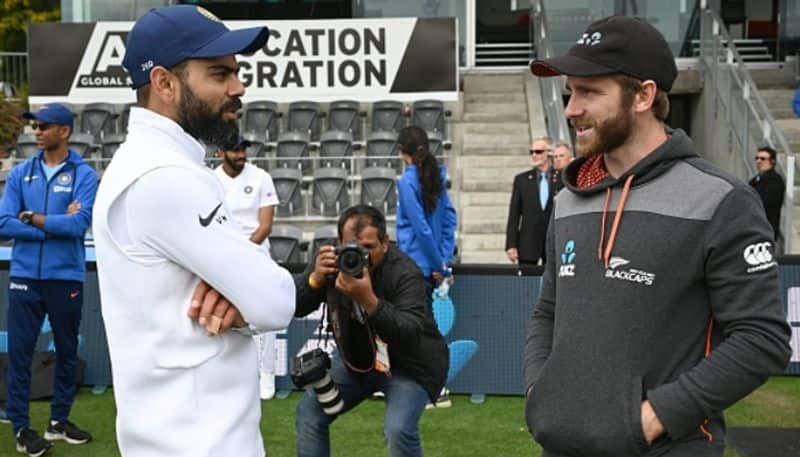 Both Kohli and Williamson had played the ICC Under-19 World Cup in 2008. Kohli led India to the title in Malaysia.
"I remember playing against Kane (Williamson). He was someone who always stood out in the team, his batting ability was very different from the other players who were around," the 31-year-old Kohli had said, recalling his Under-19 World Cup days.
In January, Kohli had backed Williamson's captaincy after he had come under heavy criticism.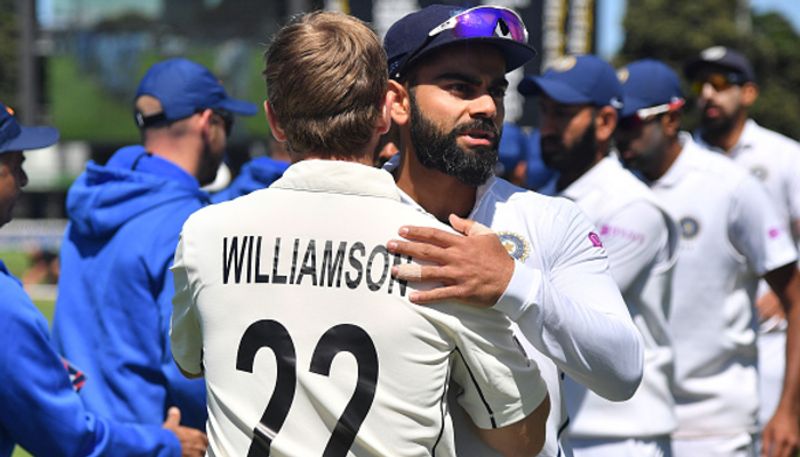 "I don't think leadership can always be determined by the results. It's also about how you can get the team together and get the guys functioning under you as well, which I think Kane has done wonderfully well. He has the respect of his teammates and he has the trust of his teammates, is what I can see, and he's also a very, very smart cricketer," Kohli had said during India's tour of New Zealand.
Last year, India lost to the Williamson-led New Zealand in the semi-final of the ICC World Cup 2019 in England.
Last Updated May 22, 2020, 11:32 AM IST