'It is easy': Virat Kohli picks his favourite TV commentator
India captain Virat Kohli has picked his favourite commentator in cricket broadcast. Find out here who it is. This was revealed by Kohli during Instagram live chat with Kevin Pietersen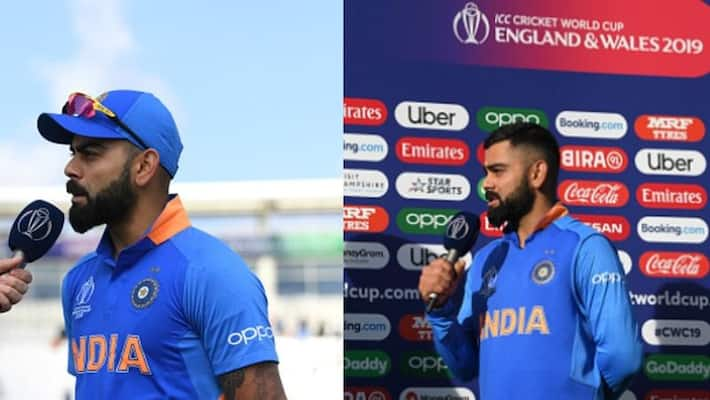 Bengaluru: India captain Virat Kohli has revealed his favourite TV commentator's name and he is not an Indian. Kohli was asked about this by former England captain Kevin Pietersen on Instagram live and after much thought he came up with the answer.
Indian skipper and Pietersen chatted nearly for one hour on Thursday night (April 2) before the interaction was ended by Kohli's wife Anushka Sharma as she asked Pietersen to wind up as it was getting late for dinner.
Also read: 'Demolished me completely', says Virat Kohli
After speaking about Indian cricket, Indian Premier League (IPL) franchise Royal Challengers Bangalore (RCB), Test cricket and more, Kohli took questions from fans, which were asked by Pietersen.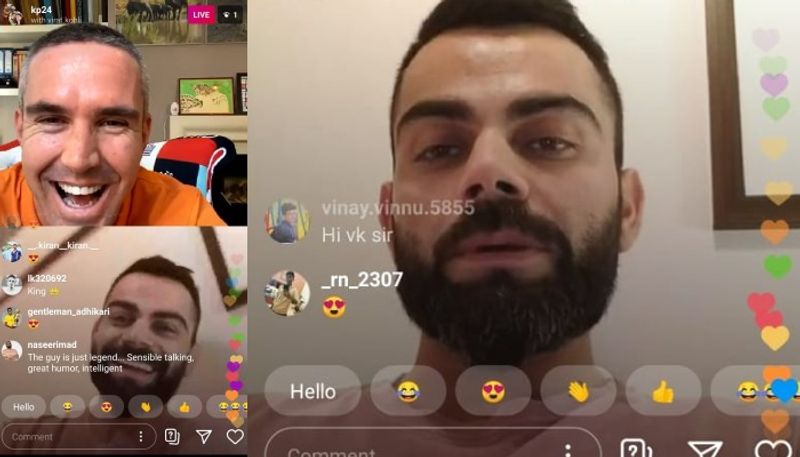 The 31-year-old was asked to choose between Cristiano Ronaldo and Lionel Messi and he picked the former. "I love his (Ronaldo) work ethic and ability to deflect all the crap on the outside," Kohli said about his choice.
Also read: Cricketers who have donated to PM CARES Fund
Pietersen and Kohli shared plenty of laughs when the question came up about the Indian's favourite commentator. Before Kohli could complete his answer, Pietersen cut the conversation as it was getting late. However, Kohli, by then, had given the answer.
Also read: When Virat Kohli was in tears
"Be careful how you answer this, because, this could end badly for you. Your favourite commentator?" Pietersen posed the question to Kohli.
Kohli replied, "My favourite commentator is (pauses)...it is easy. It is not you, come on. My favourite commentator is (pauses)... Nasser (Hussain)."
When Kohli said Nasser, Pietersen interrupted and said, "That's perfect. Too long to answer your question. Thank you, me. That is fine. Perfect."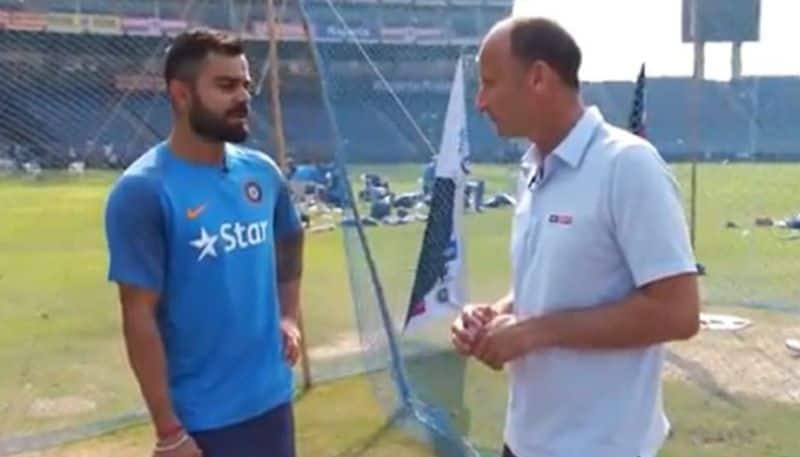 Former England captain Nasser Hussain is one of the respected voices in world cricket. In 2017, Hussain had chatted with Kohli on batting technique for bcci.tv where the Indian had spoken about his failures of 2014 England tour.
Hussain had thanked BCCI for giving "exclusive access to the mindset of a genius". He wrote on Twitter with the link of the video, "Thanks to @BCCI and @imVkohli  for exclusive access to the game and mindset of a genius .. watch his demo here .. (sic)."
Kohli had told Hussain, "I had put too much pressure on myself before going to England (2014) that I needed to score here. I don't know why sub-continent players are given different benchmarks that we have to perform in certain countries and if you don't do that, you are not considered a good player. I think it was more about me being desperate to do well in England and then when you don't do well at start, you start going down mentally."
Last Updated Apr 4, 2020, 1:49 PM IST