When Virat Kohli was in tears and left Sachin Tendulkar 'speechless'
There was an incident when Virat Kohli was in tears and batting legend Sachin Tendulkar was moved by his gesture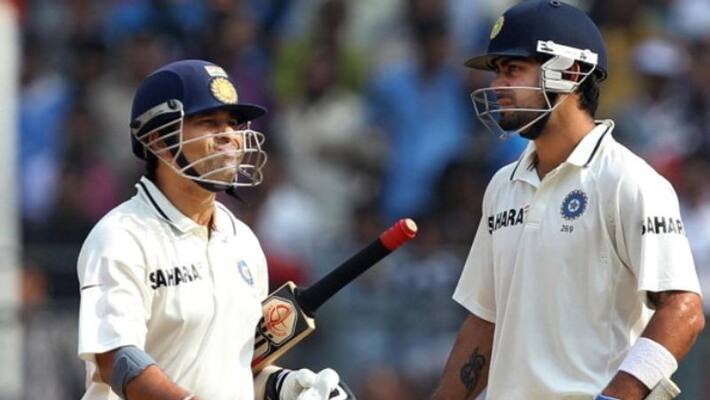 Bengaluru: Amid the 21-day lockdown in India due to the novel coronavirus (COVID-19), let us recollect an incident when national cricket team captain Virat Kohli turned emotional.
Also read: List of cricketers who have donated to PM CARES Fund
In November 2013, batting legend Sachin Tendulkar retired from international cricket. He bid adieu to the game after playing in a record 200 Tests. His farewell Test was at his home ground, Wankhede Stadium in Mumbai, against the West Indies. It was on October 10, 2013 that BCCI had announced on Twitter about Tendulkar's retirement.
That match got over in three days and Tendulkar's last day in international cricket was November 16, 2013. It was an emotional moment for the "God of cricket" and millions of his fans.
Also read: Virat Kohli reveals medical condition made him give up eating meat
India gave a winning farewell to Tendulkar as they crushed the West Indies by an innings and 126 runs. Tendulkar scored 74 in his final innings. Kohli made 57 in that game where MS Dhoni was the captain.
Also read: Virat Kohli talks about how this tour 'demolished' him
After the game, Tendulkar made an emotional speech. But what happened in the dressing room was later written by the 'Master Blaster' in his autobiography 'Playing It My Way'. Tendulkar spoke about how Kohli had turned emotional.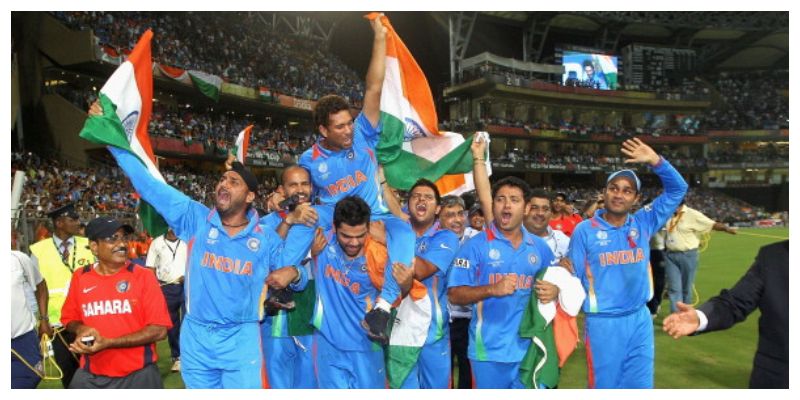 Tendulkar wrote, "As I was sitting by myself back in the dressing room, Virat (Kohli) walked up to me again. I could see tears in his eyes. He held out his hands and said his dad had given him these threads, the kind that Indians wear around their wrists for good luck, and he had always wondered who he would give them to. It had to be someone very special."
Also read: Sachin Tendulkar to use 'Namaste'
He continued, "Then he handed them to me before touching my feet as my younger brother. I was speechless. I held him tight and said, 'Arre tu yeh kya kar raha hain? Tujhe yahan nahi, yahan hona chahiye.' (What are you doing touching my feet? You should be giving me a hug.) I couldn't say another word because I felt choked with emotion. A lump had formed in my throat and finally I had to ask Virat to leave, knowing I would burst into tears if I tried to say anything else. It was a gesture I can never forget and I wished Virat all the success in his career."
This incident showed the emotional side of Kohli and also the special bond he has with Tendulkar. Now, being the batsman in the world across formats, Kohli is expected to break all records set by Tendulkar. He has already broken Tendulkar's several records.
Millions of fans are waiting for the day when Kohli goes past Tendulkar's mark of 100 centuries in international cricket. So far, the Delhi right-hander has amassed 70 tons (43 in ODIs, 27 in Tests).
Last Updated Apr 4, 2020, 1:04 PM IST